Power your recruiting engine with data for more informed hiring decisions
Our screening process analyzes 26 profile data points and 21 selling competencies to identify top candidates who are the perfect match and are most likely to succeed.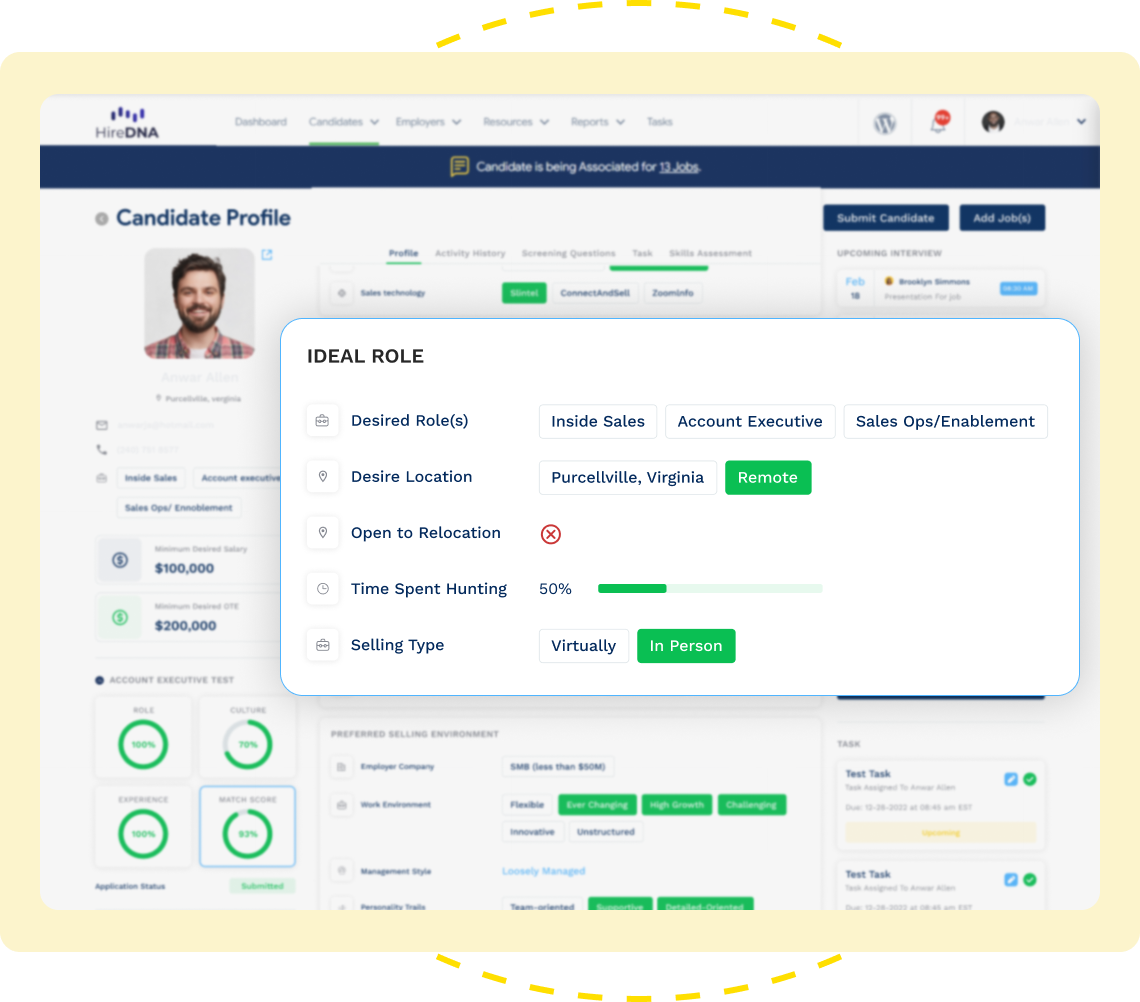 Role: work-style alignment
Assess the candidate's strengths and abilities related to core functions and job duties including desired role, previous positions held, career track, sales function, compensation, and more.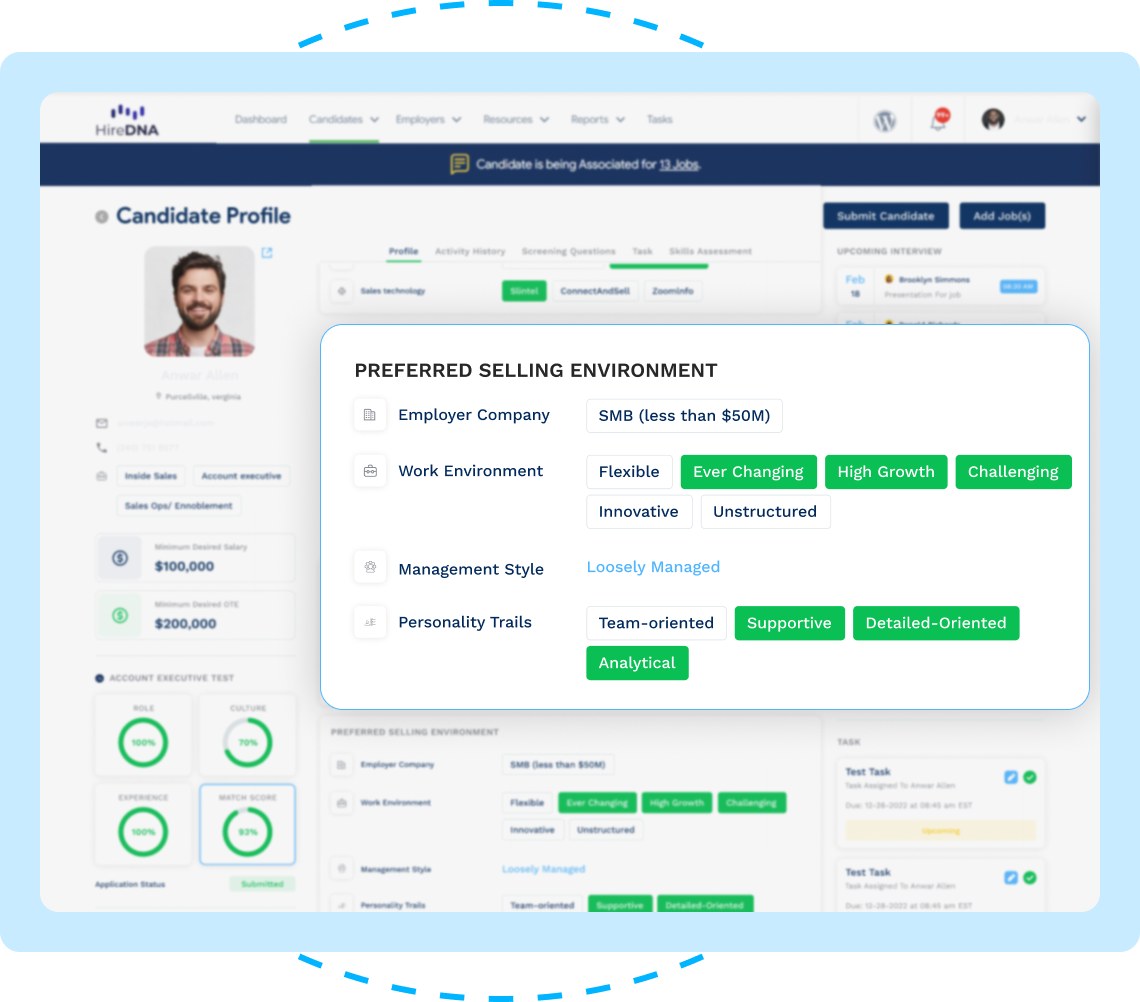 Culture: team and company alignment
Evaluates the candidate's ideal culture and the personality traits best suited to your work environment, including company funding stage, number of employees, ability to work remotely, management style, selling environment, and more.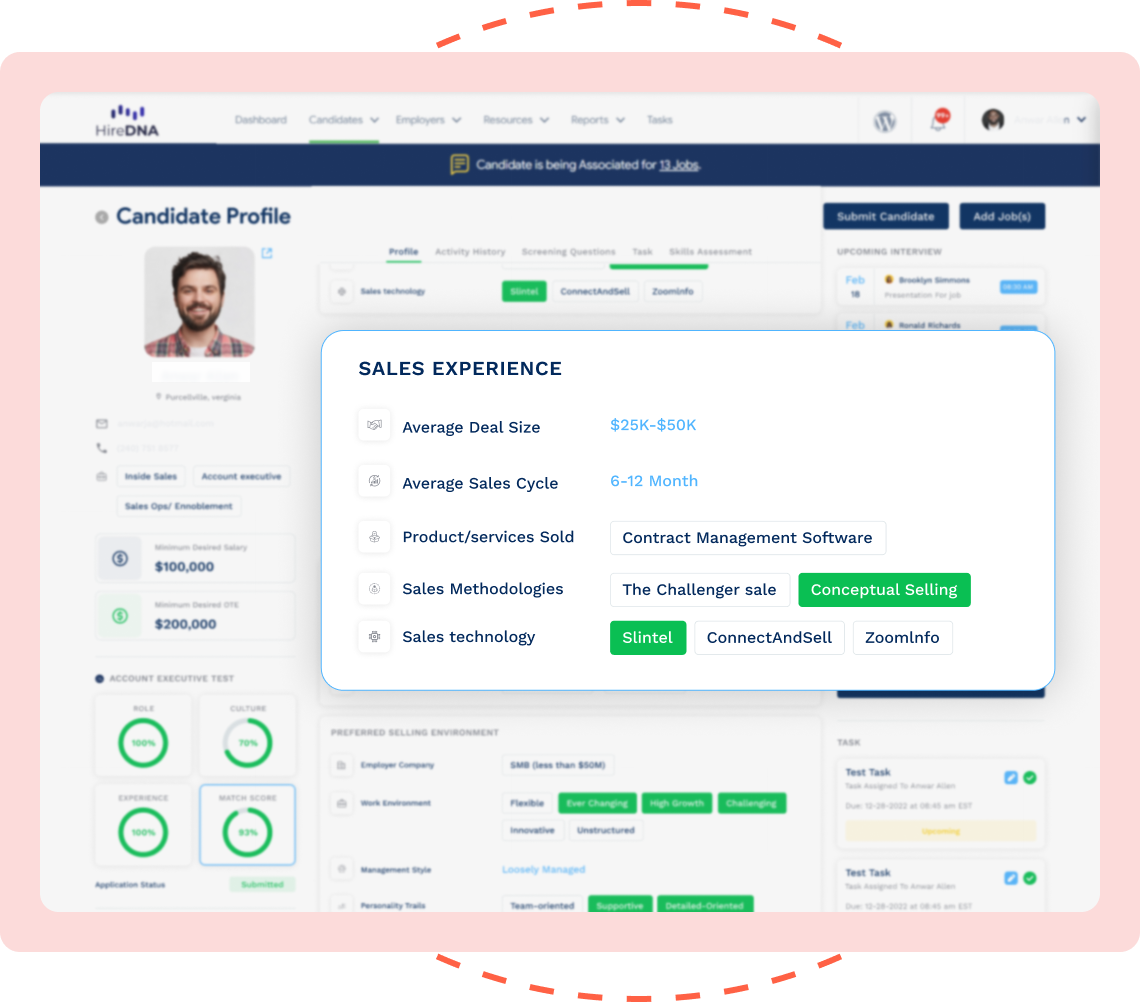 Experience: past performance alignment
Compares past sales experience, methods, and processes related to your selling environment. Scores are calculated based on years of experience, SaaS products sold, target markets, buyer personas, tech stack, deal size, sales cycle, and more.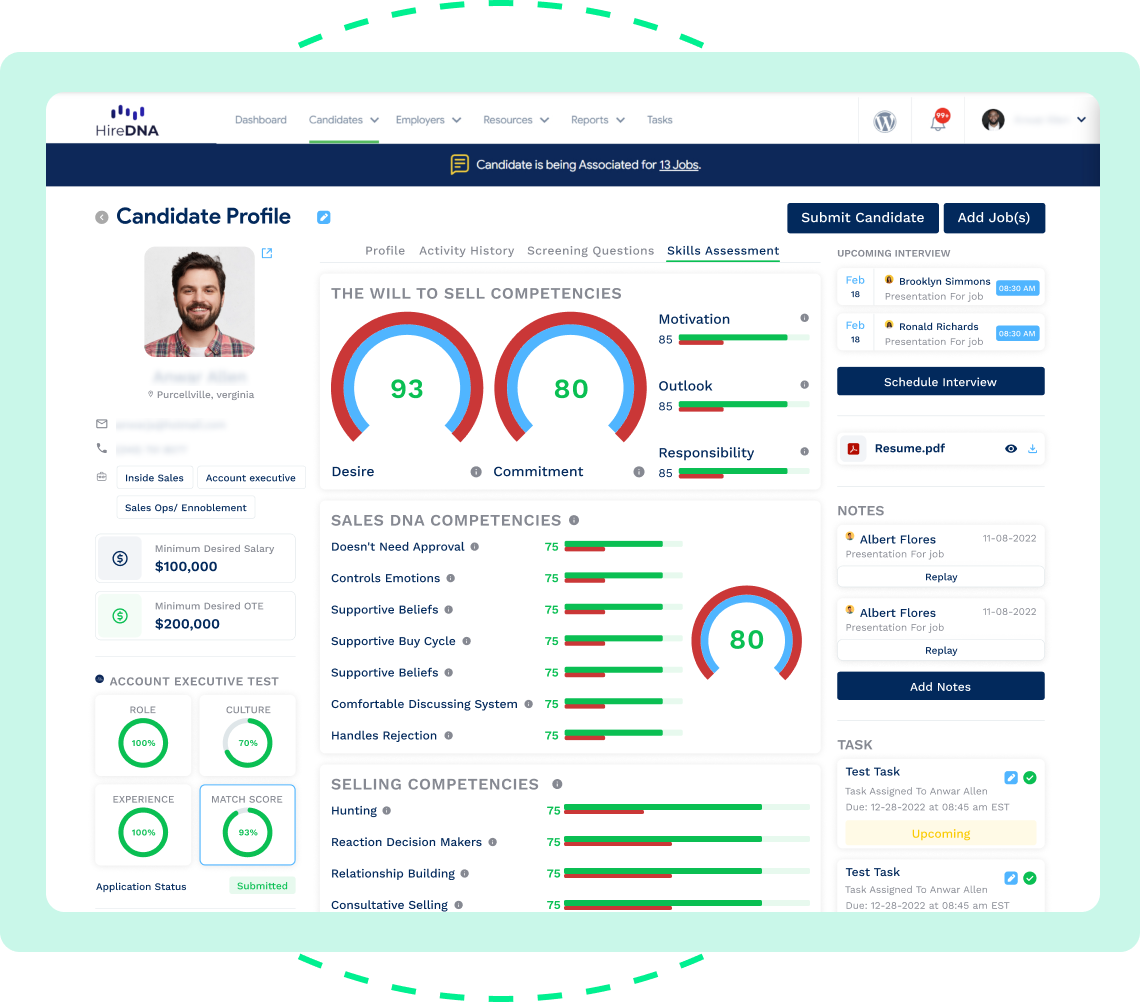 Skills: sales capabilities alignment
A thorough analysis of the candidate's tangible and intangible selling abilities across 21 selling competencies including coachability, drive to succeed, ability to hunt, sell consultative, close deals, and follow a sales process.
SKILLS ASSESSMENT
Frequently Asked Questions
We specialize in recruiting SaaS sales talent for individual contributor, sales management, and leadership roles including SDR, BDR, AE(midmarket/Enterprise), Account Management, Sales Management, and Sales Leadership (Director, VP, CRO).
Our platform was built specifically for SaaS sales talent. We use quantifiable data and objective skills assessments to accurately predict which candidates are right for your company and role with a high rate of success. No junior recruiters or subjective phone screening… We use proven and repeatable science.
Yes, we provide a placement guarantee on all candidates hired through HireDNA. Contact us or schedule a demo to learn more.
Each search is unique, but on average we deliver qualified candidates in as little as 3-5 days.
On average, we deliver 3-5 qualified candidates per open position.
Each candidate search is unique but on average it takes 24 days to fill an open role depending on your requirements and hiring process.