Objections in SaaS sales are inevitable. After all, buying a SaaS product is often a big decision, especially when it comes to robust packages that are costly and require extensive effort for implementation.
So it's only natural that you'll encounter resistance. It's just part of the process, and objections should be anticipated, both when a lead is interacting with a salesperson or performing their own individual research.
A big part of overcoming SaaS sales objections, however, is to 1) identify those that are most common and 2) prepare a response for each scenario. That way, you can cover all the bases to keep more leads in the sales funnel and ultimately make more conversions.
Here are some of the most common objections in SaaS sales, along with the appropriate rebuttal.
The Product is Too Expensive
This is one of, if not, the most common barriers to making a sale. Many leads just don't feel they have the budget to justify buying.
That's why you should always be ready to tackle this objection head-on.
The best way to go about that is to help leads see the big picture, focusing on the overall value, increased productivity, cost savings, and long-term ROI. Even if your product is more expensive than a major competitor, clearly articulating the core value your SaaS product offers is essential to overcoming this objection.
At HireDNA, for example, we quantify the real-life results our users get from using our product as you can see here.

Why Should We Choose You Over a Competitor?
Let's be honest. The SaaS industry is incredibly saturated. No matter what niche you're in, you're likely up against some stiff competition, with everyone battling for their slice of the market.
Modern SaaS buyers know they have tons of choices. So, naturally, most will examine at least a handful of products before making their final decision.
Further, many will ask themselves or a sales rep why they should choose you over a competitor. So this is an area you should put plenty of effort into — something that online appointment scheduling software Calendly does expertly on their website.
On the Compare page, they provide links to eight separate product comparisons with leading competitors so leads can see firsthand how Calendly stacks up and why they should choose Calendly.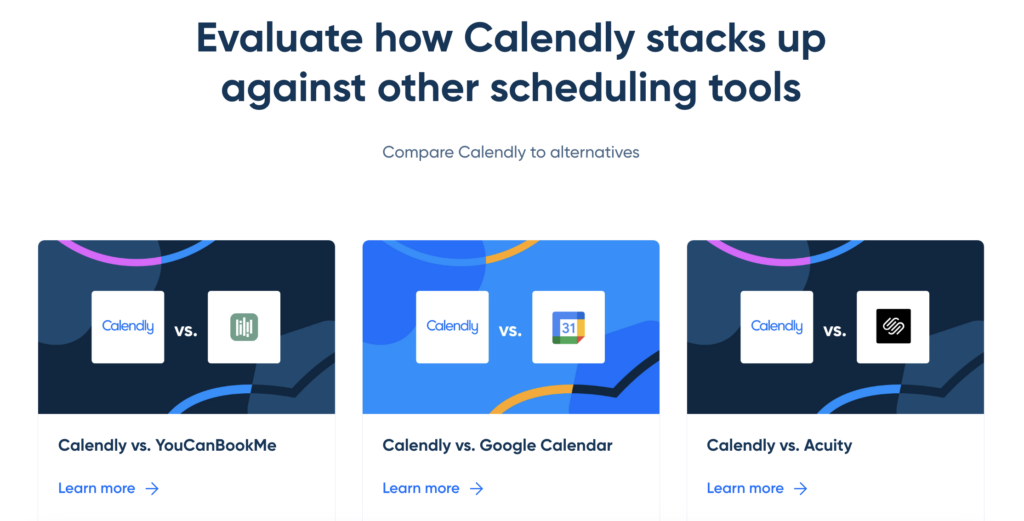 I recommend creating a resource similar to this that leads can browse, as well as having your salespeople fully familiarize themselves with each comparison so they can fire off the benefits of choosing your product at a moment's notice.
We Need to Try Before We Buy
In the past, many SaaS companies strictly had paid versions of their products, and that was it. But in more recent years, offering a free version has basically become ubiquitous.
"If you're a growth-stage B2B SaaS, there's a 71% chance you offer some type of free version of your product—even higher if you're a Cloud 100 SaaS," writes Peer Signal. "Why? Removing friction increases growth potential; free is how people want to research and buy software products today."
With a large percentage of leads wanting to try before they buy, the best way to accommodate them is to offer a free version of your product if you haven't done so already. Even better, make it so no credit card is required, as popup builder Sleeknote does.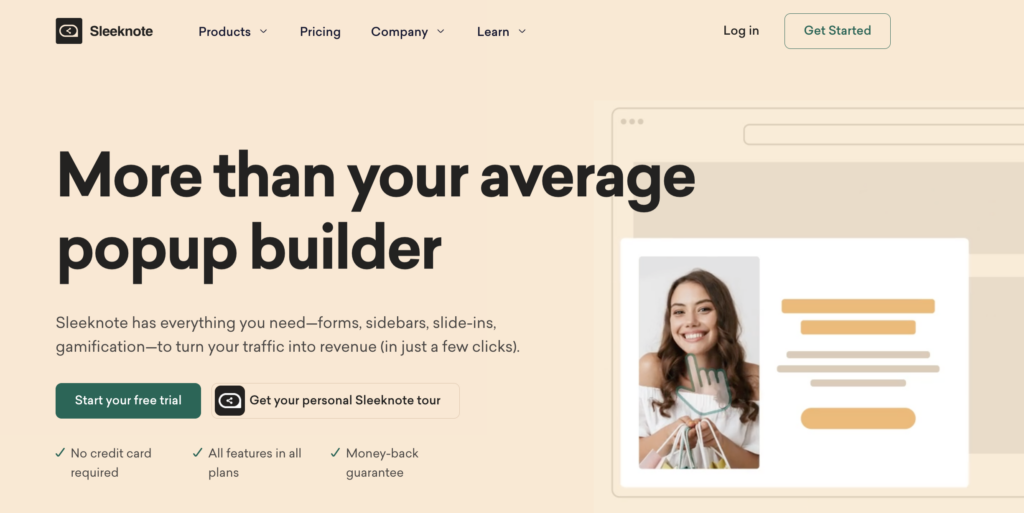 I Don't Fully Understand How Your SaaS Product Works
Most SaaS products are loaded with features, integrations, and more which contribute to the value. And that's great.
The only downside is that figuring out a new product can feel overwhelming. And whenever a new client implements a new product, they're likely to encounter at least some resistance from team members because, after all, they have to learn something new and get out of their comfort zone.
Therefore, this is something you definitely need to address, and make sure you take steps to succinctly explain the fundamentals of how your SaaS product works and why using it is beneficial.
This is another area where Sleeknote excels, where they have a "Learn" section of their website that includes a help center, webinars, and more.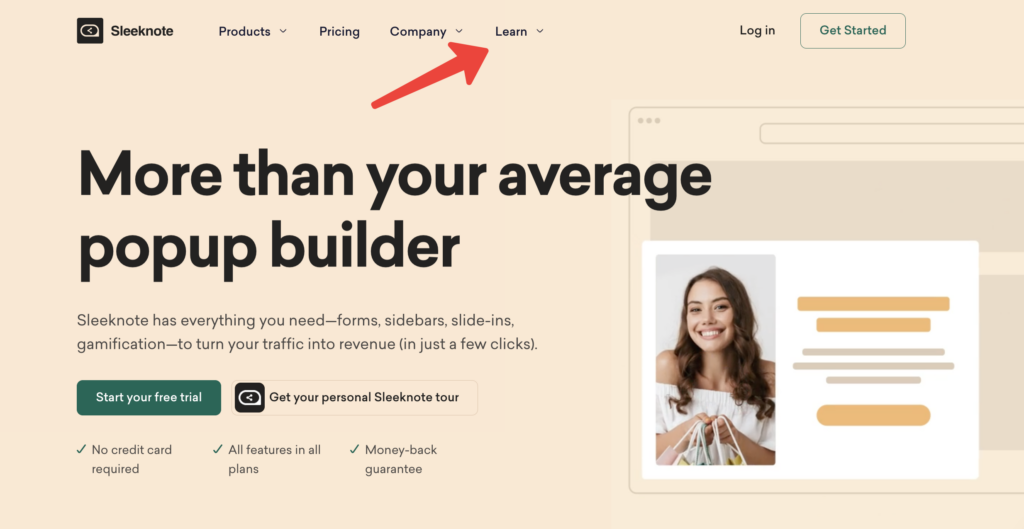 Besides that, they give leads the option of getting their own personal Sleeknote tour.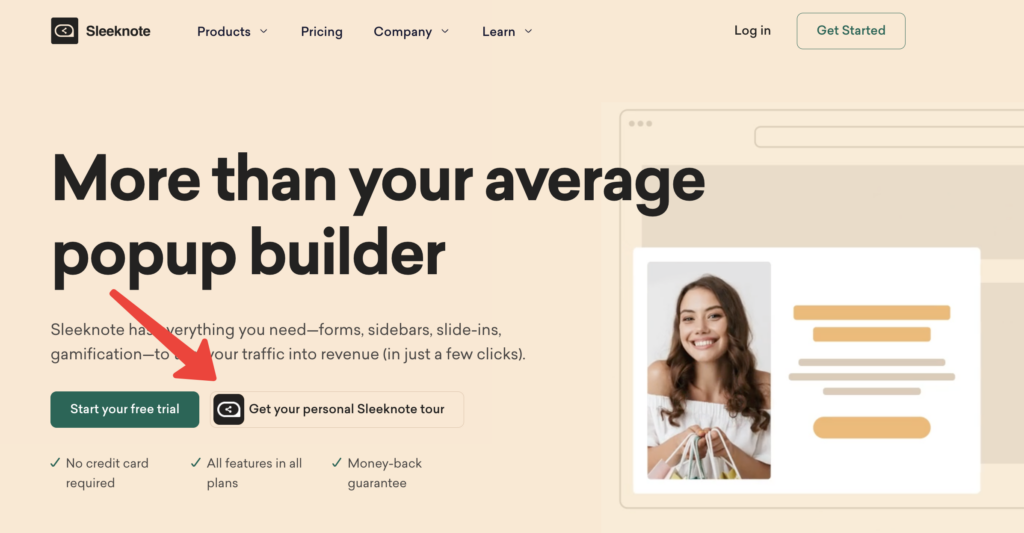 By clicking here, a person can "Get your tailored introduction to Sleeknote or tons of popup inspiration for your site and book a free personal call."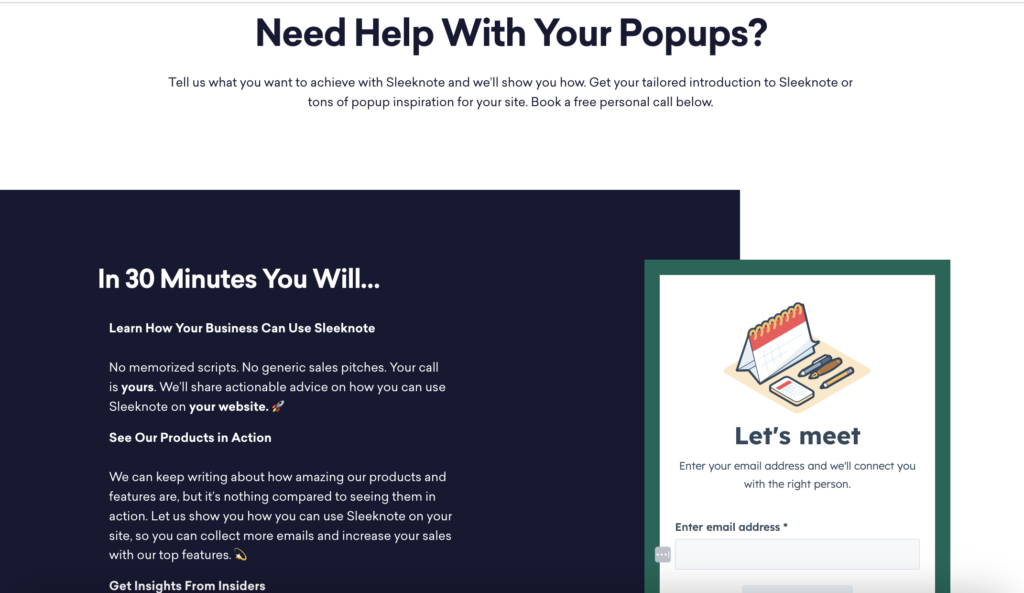 The Contract is Too Long
While offering flexible, short-term contract options has pretty much become the norm, I felt this was an important SaaS sales objection to include. That's because limiting customers to overly lengthy contracts (like annual contracts only) can really put a damper on your conversion rate.
If you're one of the SaaS companies that only offers annual contracts, I would say it's almost a necessity to have shorter terms available. While this will likely result in a higher churn rate, it should be beneficial in the long run, as it should get more leads to go ahead and buy.
I like how Zendesk approaches it by giving customers the option of choosing a monthly or annual subscription term and toggling between the two choices to see how much each option costs. For instance, here's how much a customer will pay for different plans for the platform to support five agents with a monthly contract.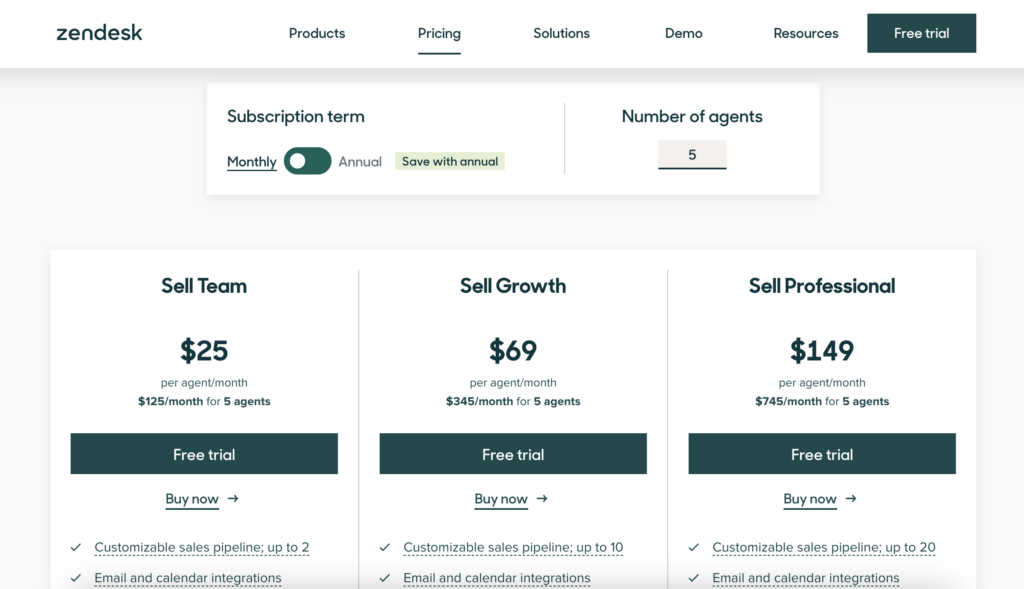 And here's how much they'll save if they opt for an annual contract.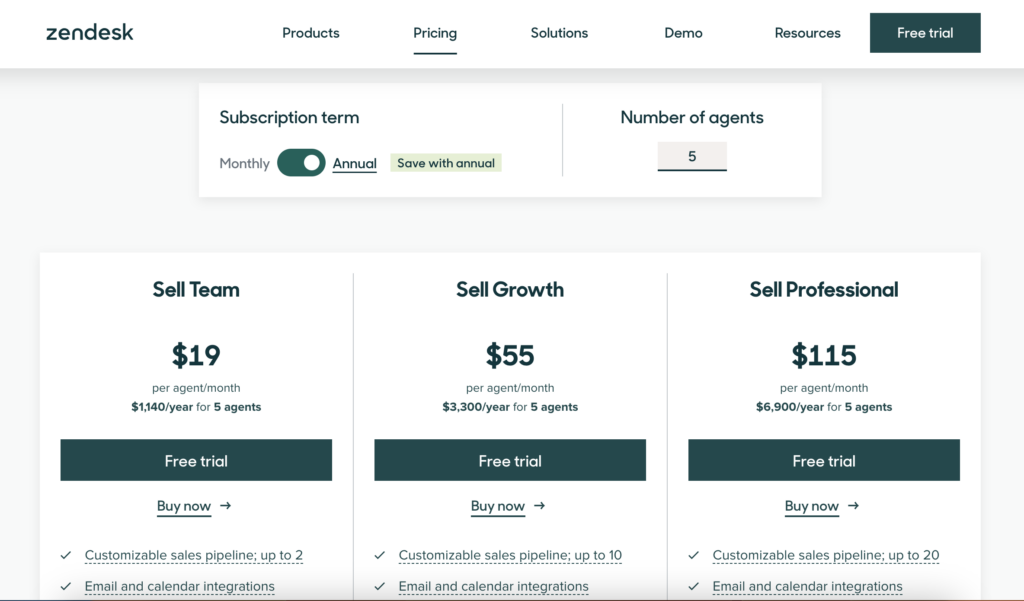 Handling Objections in SaaS Sales Like a Pro
Again, SaaS sales objections are unavoidable, and that's fine. Potential customers should be diligent about researching a potential product and make sure it's the right fit for them.
Whether one of your salespeople is interacting one-on-one with a lead or a lead is doing their own research, having responses for the objections listed above should help you overcome a lot of resistance, make leads more comfortable with making a purchase, and ultimately boost your conversion rate.
Looking to assemble a team of elite sales reps? Use HireDNA's cutting-edge technology to attract, retain, and recruit the best of the best.