Gold medal winner top sales assessment 10 consecutive years 2011-2021 topSalesWorld.com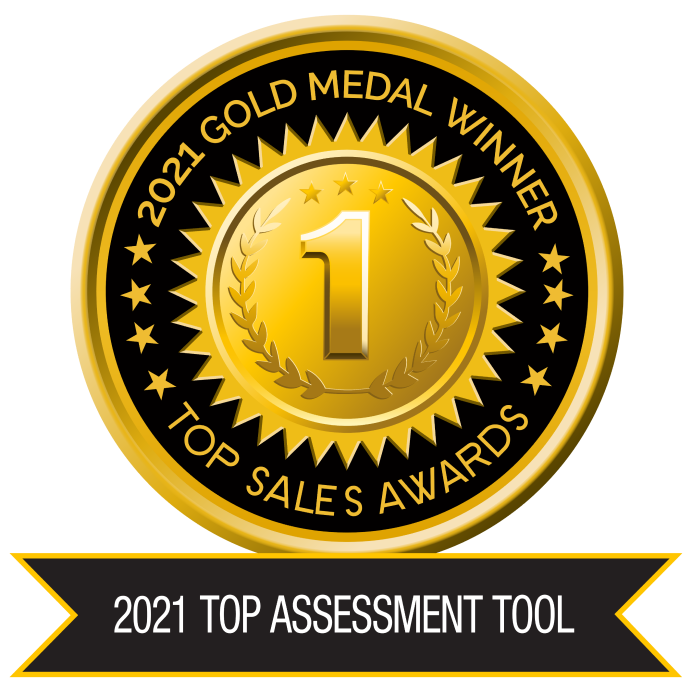 Get data backed insights into how 
candidates will sell
We'll provide a comprehensive report with details on how the candidates scored across 21 selling competencies and how they stack up against more than 2 million candidates assessed.
Will-to-Sell
Looks at how motivated and coachable each candidate is. You'll understand the candidate's mindset, overall drive, and if they have the grit needed to be a top performer.
Core Selling Skills
We vet each candidate's selling skills, including hunting, consultative selling, closing and more. You can drill into the details and view an overall Sales Skills score to see how closely they match the skills needed to be successful in your unique role.