Sales recruiting is always evolving. But you could argue that it's changing at a faster rate than ever before in the 2020s. And 2023 is no exception. As we settle into the New Year, here are some key changes to expect for 2023 sales recruiting to put you at the top of your industry.
A Heavier Use of Recruiting Automation
Recruiting automation isn't exactly new, and many companies are already using it in some capacity. For reference, recruiting automation software saw a CAGR of 1.9% from 2015 to 2021. But it's expected to gain even more momentum in 2023 and beyond. More specifically, "the global market is predicted to surge at a CAGR of 2.7% and record sales worth $660 million by the end of 2032."
2023 is shaping up to be a pivotal year for the growth and expansion of recruiting automation, where its capabilities will continue to evolve, and more companies across a wide variety of industries will implement it. So if it's something you've considered using but haven't pulled the trigger on yet, now is the perfect time to do so.
In terms of what you can do with recruiting automation, the applications are far-ranging. With HireDNA, for example, you can use it for everything from pinpointing your ideal candidate and sourcing to screening and interview scheduling.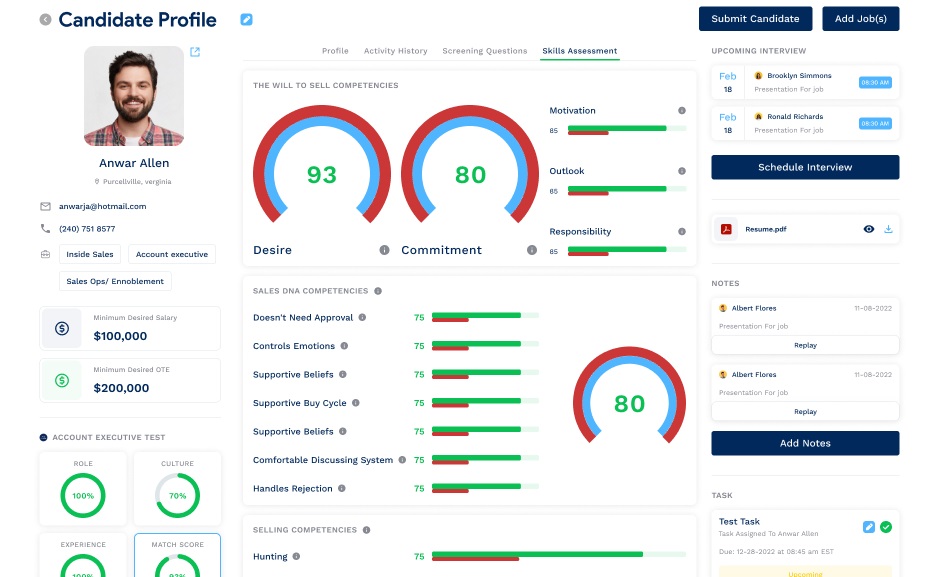 Not only does this save time, it can dramatically increase productivity and performance, with 80% of executives believing it gets results.
Using Data-Driven Matching to Find Ideal Sales Candidates
In the past, a lot of recruiting was done the "old school" way, often relying on a gut feeling when trying to figure out who the best candidate for the job was. But in recent years, there's been a big shift to taking a more data-driven approach to things. And 2023 appears to be the official boiling point for this.
While tapping into a wealth of personal experience, especially if you've been sales recruiting for years or decades, is certainly helpful, studies have found that data-driven companies are 3X more likely to achieve long-term success and make better decisions than those that don't leverage data.
So what exactly does data-driven matching look like in 2023?
A prime example is using a matching algorithm to analyze key data points, such as work style, sales process, quota attainment, team environment, and compensation to objectively evaluate sales candidates to see who's the optimal match for the role you're looking to fill. HireDNA analyzes over 20 data points to show you the whole picture, which allows you to find the best of the best without having to rely on your intuition.
Besides that, HireDNA offers scienced-based assessments where 21 core selling competencies are evaluated, such as motivation, desire, and coachability to accurately predict success.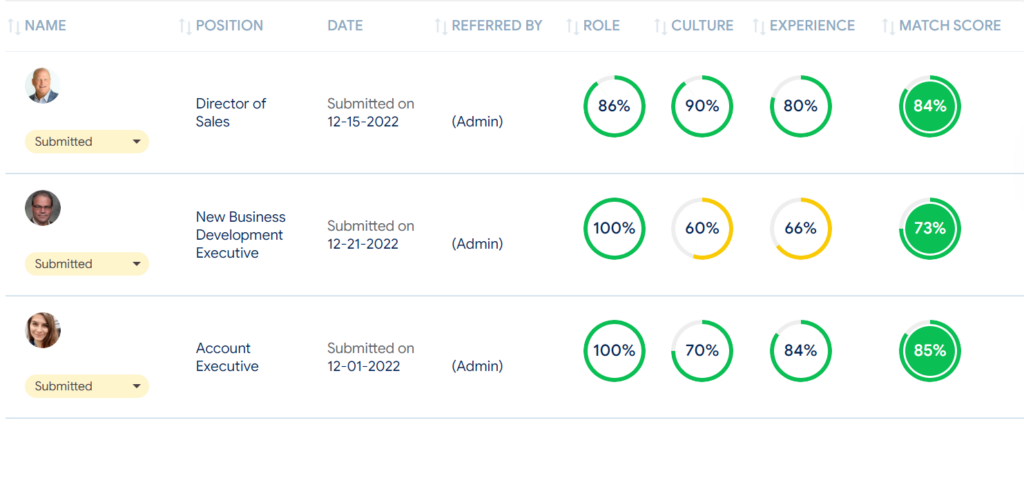 Putting this technology to use when many other companies are behind the curb is nearly guaranteed to give you a palpable sales recruiting advantage in 2023.
Focusing More on the Sales Candidate Experience
In mid-2021, I wrote a post about the sales candidate experience, saying it had become more important than it was in the past. To quantify, "59% of candidates abandon a job application due to bugs, issues, or complexity of process," and "42% of candidates with a negative experience won't reapply to your company." On the other hand, "38% of candidates who are satisfied with their experience are more likely to accept a job offer."
Fast forward to the start of 2023, and the sales candidate experience is even more critical and an area of recruiting that companies are placing a growing emphasis on. Fortunately, creating a great sales candidate experience isn't rocket science. It just boils down to the following fundamentals, such as:
Optimizing your website to prevent bugs and needless complications
Not making forms any longer or more complex than they need to be
Being transparent with candidates, letting them know what stage they're at in the recruiting process, where they stand, and so on
Keeping interviews simple and straightforward
You can learn more about how to improve the sales candidate experience here.
Using Branding as a Sales Recruiting Strategy
When most people hear the word "branding," they think about it in a marketing context. And they wouldn't be wrong. However, in 2023, branding is also starting to be used as a key part of a sales recruiting strategy.
Consider this. 82% of sales candidates now take a potential employer's reputation into account before applying.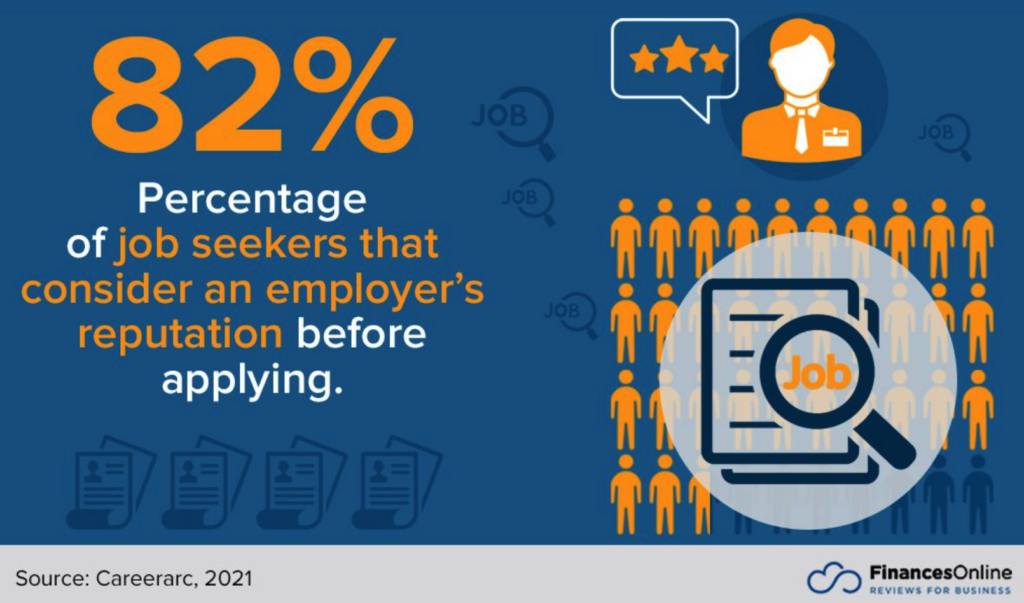 If their research yields positive results where multiple employees — past and present — sing your praises saying you're an amazing company to work for, it's going to help you get your foot in the door with elite talent. If, however, your brand reputation isn't so great, it's going to have the opposite effect.
That's why it's important to 1) recognize the correlation between branding and recruiting and 2) take measures to improve your brand reputation if it's lacking. Or, if your brand reputation is solid, you should work to reinforce it to further capitalize on the momentum.
A good resource for learning how to win with employer branding and recruiting is this blog post from Recright.
Winning at 2023 Sales Recruiting
Every new year comes with its own unique challenges. But on the flip side, it also comes with distinct opportunities.
2023 sales recruiting looks to be packed with a lot of changes, but I feel the four listed above are some of the most pertinent. Getting on board at the start of the year and capitalizing on recruiting automation, data-driven matching, the sales candidate experience, and branding as a recruiting tool should put you ahead of the game and ensure you have a steady pipeline of qualified talent.
To learn more about how HireDNA works and how it can help, specifically with recruiting automation and data-driven matching, book your live demo today.