The SaaS industry is huge and still growing. As of mid-2023, there were 17,000 SaaS companies in the US alone and over 30,000 worldwide.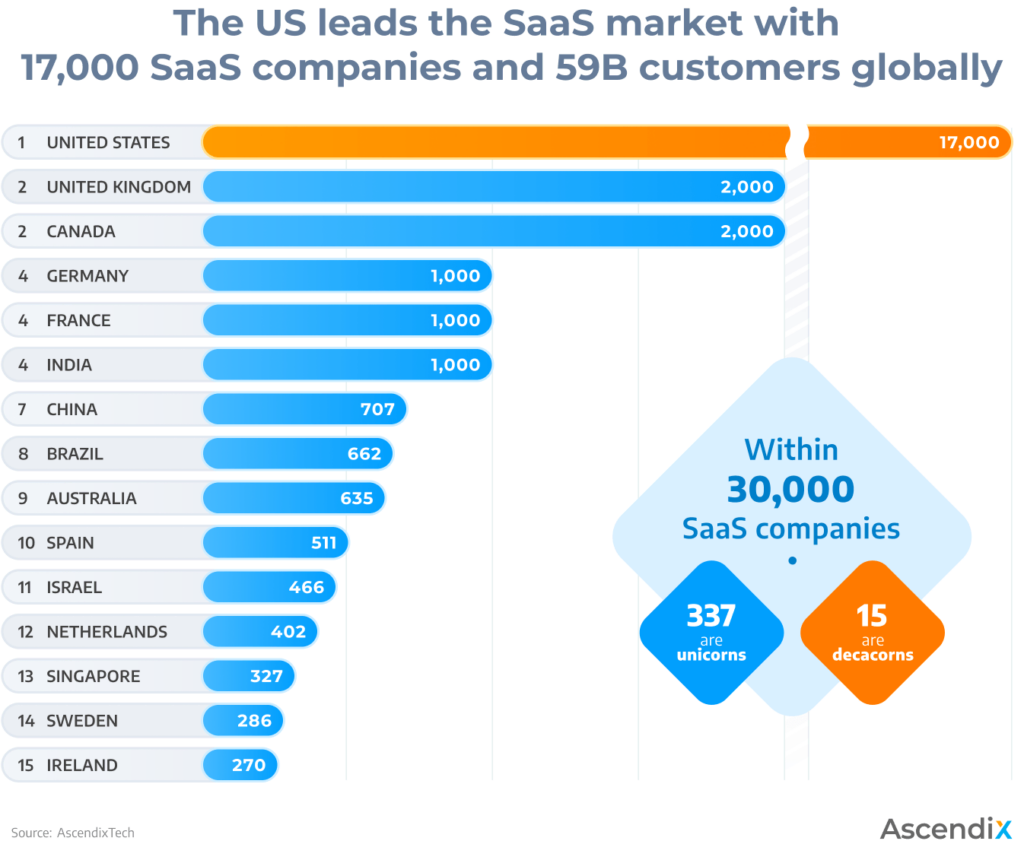 And by 2024, some experts predict this number could more than double to as many as 72,000 SaaS companies. As the industry has evolved, so have the positions, and there are a variety of SaaS sales roles, ranging from basic entry-level jobs to high-ranking executive positions.
In this post, I'll provide an overview of five essential SaaS sales roles so you can better understand the underlying structure and how the various positions come together to create a cohesive sales team.
1. Sales Development Representative
The main purpose of this role is to bridge the gap between marketing and sales. A sales development rep's responsibility is to continually communicate with the marketing team to identify sales qualified leads (SQLs) that have a strong likelihood of buying.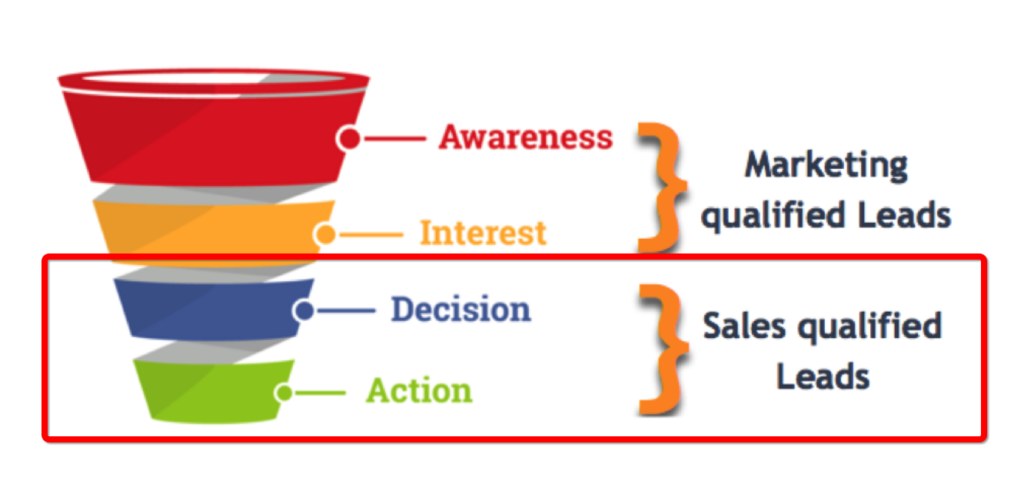 Once SQLs have been identified, a sales development rep will then pass them on to a SaaS sales representative who will attempt to make a conversion (more on this in a moment). B2B sales consulting and training services company Winning By Design elaborates saying, "They have to start a conversation and provoke a decision maker into action, handle objections, and close on a call-to-action such as meeting with an account executive (AE) or attending an event."
One of the most important traits to thrive in this position is strong communication.
2. SaaS Sales Representative
One of the most fundamental yet integral roles at any company is a SaaS sales representative. At its core, a person in this position is responsible for selling products to customers, which can include a wide variety of activities, including:
Reaching out to and following up with leads through email, social media, over the phone, video calls, and other mediums
Creating and performing sales presentations
Identifying the specific needs and pain points of leads
Providing relevant product recommendations
Answering lead questions
Negotiating product pricing
Acquiring new customers
Communicating with the software development team to relay customer feedback
SaaS sales reps are typically the ones "in the trenches" and play a vital role in getting conversions and setting the stage for a positive customer experience, which is important for increasing retention and lowering churn.
3. SaaS Account Manager
After a lead has purchased a SaaS product and a sale has officially been made, the customer falls into the hands of an account manager who's involved with ensuring customer satisfaction and building a long-term relationship.
A SaaS account manager performs several tasks but has two primary goals.
Cater to each customer's needs to sustain positive momentum, increase loyalty, and boost retention
Seek out new sales opportunities with existing customers
As for specific day-to-day activities, these can include:
Managing the account portfolio, while giving each customer personalized attention
Building and maintaining customer relationships
Serving as a dedicated point of contact for customer inquiries and questions
Resolving any issues that arise
Checking in with customers to ensure their key objectives are met
Identifying potential add-ons or upgrades that could provide additional customer value
Offering suggestions on how to improve product performance
This graphic illustrates nicely how a SaaS account manager fits into an organization.

4. SaaS Sales Engineer
First, note that this isn't a role that's required by all SaaS companies. It's typically reserved for those that sell a complex, advanced product that your average customer won't fully understand.
A SaaS sales engineer serves two main functions.
First, as HubSpot puts it, "They must be able to use their applied technical knowledge to help sales reps persuade prospects to choose their products." That's their job on the pre-sale side of things.
And for post-sale, a SaaS sales engineer assists with the integration of the product into a customer's existing tech stack. This is important given the average company used 80 different SaaS apps in 2022.
To ensure the process goes smoothly, a SaaS sales engineer will oversee the integration and resolve any issues that may arise. In turn, they play a big role in ensuring customer satisfaction and maximizing retention.
5. Sales Manager
You can think of the previous SaaS sales roles as relay racers passing a baton.
The sales development rep identifies SQLs and passes them on to a SaaS sales representative. A SaaS sales representative then engages with a lead and seeks to convert them. Once converted, they then hand the customer off to a SaaS account manager who looks to further build the relationship and make additional sales to existing customers to maximize value. And throughout this process, a sales engineer is there to ensure that the technical side of things goes as smoothly as possible.
Overseeing everything is a SaaS sales manager who ties it all together. This role wears a lot of hats, but their core mission is to build the best sales team possible, establish goals and KPIs, provide motivation, continually monitor team member performance, and ultimately ensure that customers are happy.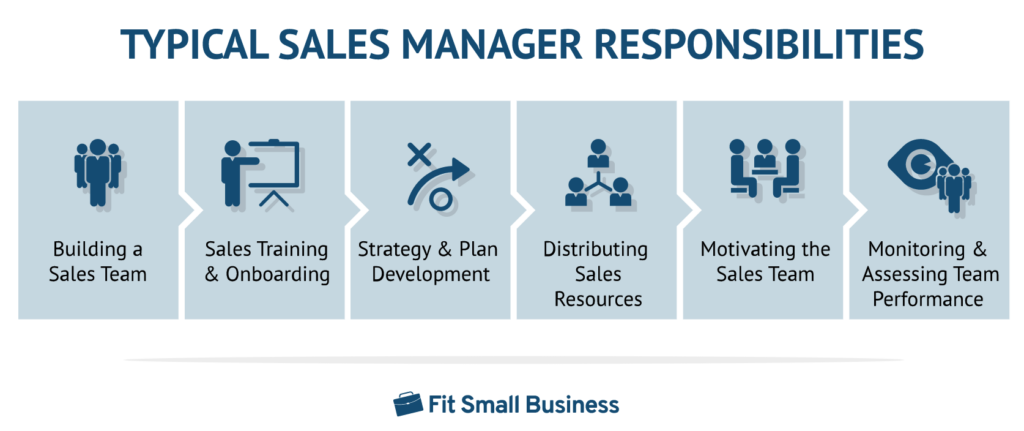 Because of the hands-on nature of this role, a sales manager will need to possess excellent communication and leadership skills. They also need to be a bit of a psychologist where they manage different personalities to get everyone to operate at their best.
SaaS Sales Roles Coming Together to Create a Cohesive Team
Having a tight underlying structure is essential to the success of a SaaS company. Teams need to have clearly defined roles and understand how everyone works individually as well as a unified whole.
While the specific SaaS sales roles of an organization can vary slightly, the five mentioned here are the fundamentals that you'll want to know about if you're assembling a team.
If you want to recruit the best talent in your industry using a data-driven process, use HireDNA to post a job for free. It eliminates 96% of wrong hires and reduces turnover by 50%.