Finding talented salespeople can be difficult in even the best of circumstances. But it can be especially challenging to find great talent in tough economic times.
And that's precisely what sales recruiters are up against today. Although the recruiting climate has stabilized somewhat in the wake of COVID, there are still some major challenges that must be overcome to secure elite talent.  
In this post, I'll offer some background on the current rocky economic state and specific strategies and tools you can use to find rockstar salespeople in your industry.
Some Statistics for Perspective
By definition, the US is not currently in a recession as of the time of this writing in May 2023. However, many financial experts believe there could be one on the horizon.
"Slowing in GDP could be due to negative US inventory accumulations and trade deficits," writes Bill Adams, chief economist for Comerica Bank. "Whether these factors will continue dragging on the economy throughout 2023 remains to be seen, but steadily slowing GDP growth could be an advance warning of recession ahead."
Besides that, there are also the issues of inflation, stock market volatility, sluggish retail sales, and other factors that are contributing to our current economic woes.
And from a recruiting standpoint, today's businesses must contend with what McKinsey calls "the Great Attrition" or "Great Resignation," where a staggering 40% of American workers say they may leave their job in the near future.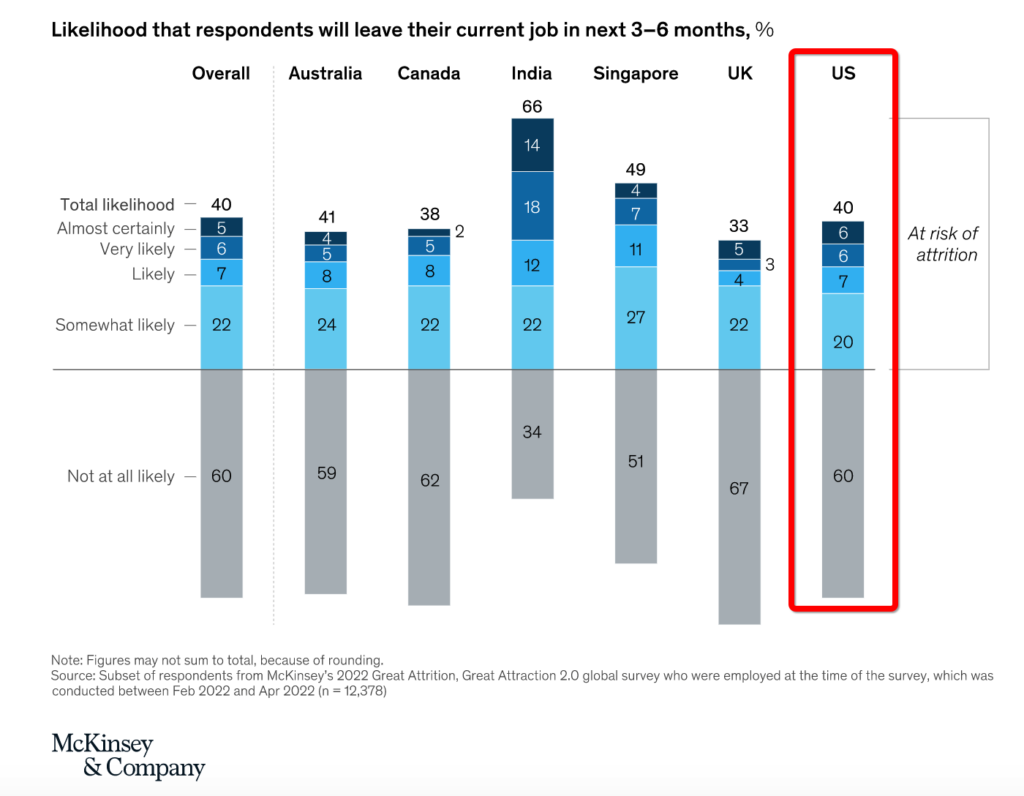 By these numbers, two out of every five salespeople are theoretically ready to look elsewhere, which is no doubt alarming to many recruiters.
Capitalizing on Opportunities
This isn't to say that everything is all doom and gloom. In fact, there are plenty of opportunities for sales recruiters to find great talent in tough economic times.
For instance, this often translates into a larger candidate pool that wasn't available a few years ago. You may also be able to find elite-level talent from other organizations that wouldn't have previously been possible.
It's just a matter of adjusting your sales recruiting strategy, which is what I'll discuss for the rest of this post.
Start with Your UVP
I love what Cassie Pike, managing director at Cielo Talent has to say about the importance of strengthening your UVP in tough economic times.
"When slowdowns occur and candidates are in the market, it's prime time for companies to campaign for who they want and show why their offerings stand out amongst the rest. It's important to help candidates understand why you're hiring and why you're a safe bet for them when it comes to a job change. It's about more than the money; it's about the full value proposition, including stability of your organization, growth for the organization, and what it provides for your employees, as well as other non-monetary benefits like flexibility."
Refining your UVP is a critical precursor to anything else, especially in our current economic climate, because it affects everything else. This is a topic I've covered in detail before, and you can learn how to create a winning UVP here.
Use a SaaS Sales Recruiting Platform
Perhaps the best way to streamline recruiting is to use a data-driven tool like HireDNA.
With it, you can tap into a robust national network of qualified sales talent and access top performers — both active and passive candidates — that have the exact skills and qualifications needed to thrive at your company.
Here's how it works.
First, you'll be assigned a dedicated recruiting manager who will work alongside you to create an ideal candidate profile.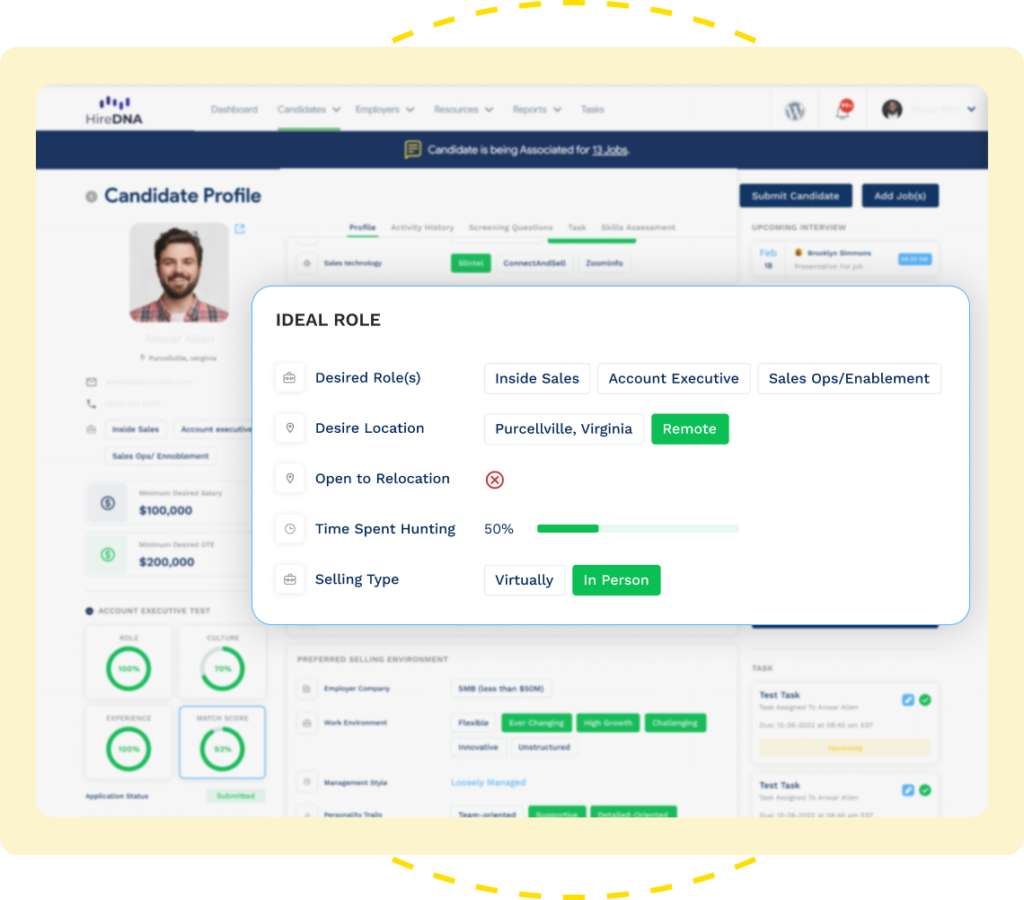 Based on that, we'll come up with a list of verified candidates that match what you're looking for using 26 profile data points and 21 core selling competencies. Note that this goes beyond just traditional hard skills and is extremely granular with traits like motivation, desire to sell, the ability to handle rejection, and much more.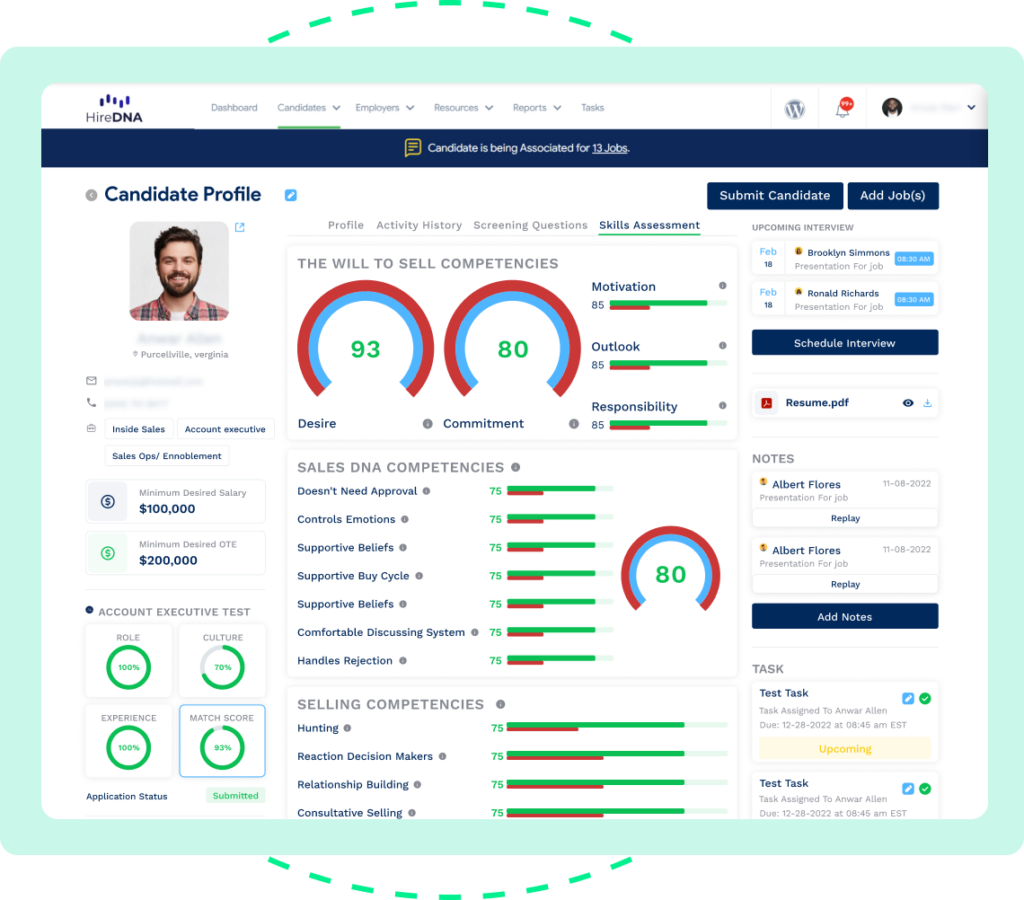 From there, we'll provide you with a short list of handpicked, verified candidates that are most likely to succeed.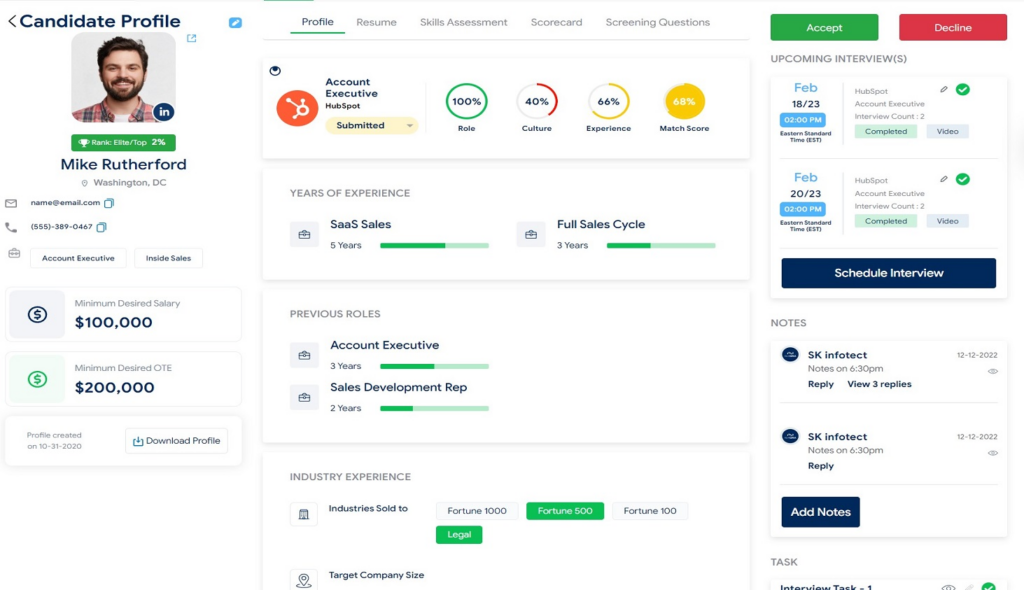 And finally, you choose the candidates you're most interested in and can schedule interviews.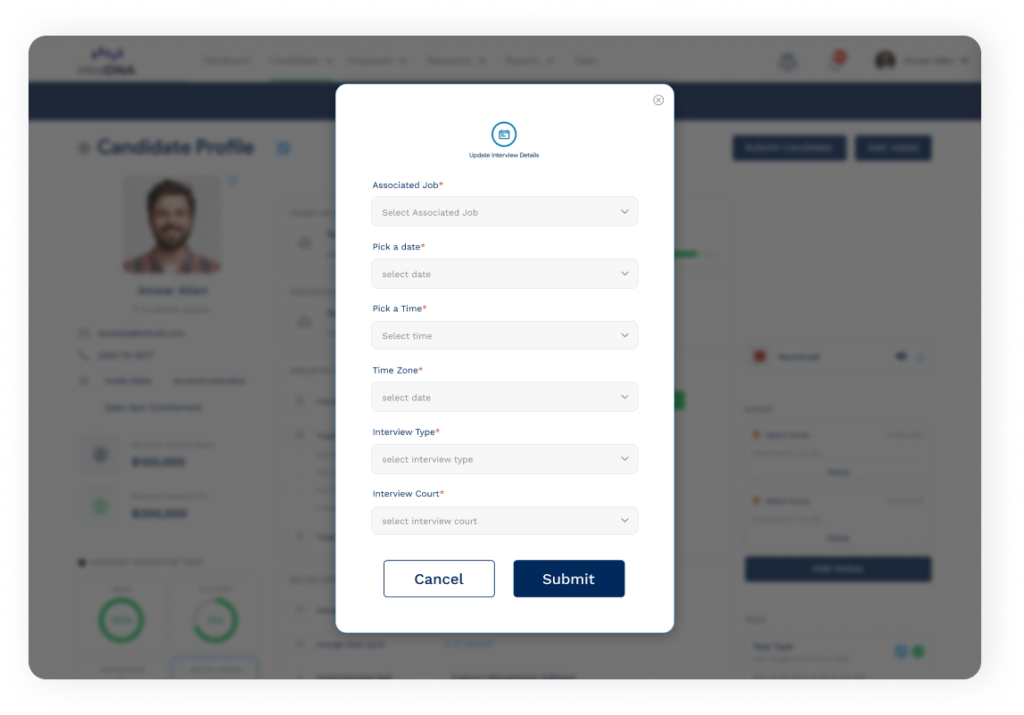 Sales recruiters that use HireDNA are able to eliminate 96% of hiring mistakes, speed up their time to hire by 50%, and have 50% less turnover. So if you're looking to streamline your sales recruiting and find the best of the best, this type of platform can be very helpful.
Hire for Skills Over Industry Experience
The other main strategy I recommend to find great talent in tough economic times is being flexible with your job requirements.
In a previous blog, I explained why selling skills are often more important than industry/product experience. Although this post is over two years old, I think it's just as relevant as ever.
The bottom line with this logic is that you can always train someone on a product, but you can't always teach someone how to sell.
Say, for example, you find a candidate that has a stellar track record and has consistently exceeded their expectations in all previous roles, but they don't have any experience in your specific industry. Odds are, they could learn it fairly quickly and use their natural talent to reach the top of your sales force.
On the other hand, let's say there's another candidate that does have plenty of experience in your industry, but they have a history of underwhelming performance. Although you could probably get them up to speed quicker, they'll likely hit their plateau and won't have nearly the same potential as someone who's a natural winner.
This is a simple example, but I'm sure you can see my point. More often than not, prioritizing raw sales talent over experience and being willing to hire someone you know can sell, even if they lack direct industry/product experience, should lead to positive results and can give you an edge over many competitors.
Finding Great Talent in Tough Economic Times
Although the current economy is far from ideal, it's still possible to find elite talent. In fact, there are golden opportunities as long as you leverage the right strategies and take advantage of helpful tools.
To see HireDNA in action and learn how it can take your sales recruiting to the next level, schedule a live demo today.