The impact of positive branding is far-reaching. From increasing brand equity with consumers to building trust with leads to winning over customers, effective branding is an essential precursor to success. But besides the consumer side of things, positive branding can also be immensely helpful for recruiting. In this post, I'll examine some specific ways it leads to better sales recruiting, citing captivating stats that show just how big the impact can be.
A Higher Volume of Qualified Salespeople Will Apply
A basic yet essential first step in successful sales recruiting is simply getting qualified salespeople to apply. I'm not talking about getting just anyone to apply. I'm talking about getting qualified candidates that have the skillset needed to thrive in their position long-term. Those with a proven track record and who understand the entire sales funnel, how to build rapport, and how to close.
According to a recent study, "a business that's considered a reputable brand receives 50% more qualified candidates." And it makes complete sense. When a talented sales rep is searching for a potential employer, they're naturally going to gravitate toward one that has amazing brand equity. Whether it's receiving a great rating on job search sites, having a solid social media following, getting a nod of approval from other legitimate brands, or simply passing the "eyeball test" with brand recognition (think HubSpot or Salesforce), these factors can greatly increase your brand equity.
By the way, if you're curious about which factors influence brand equity the most, here are some of the biggest.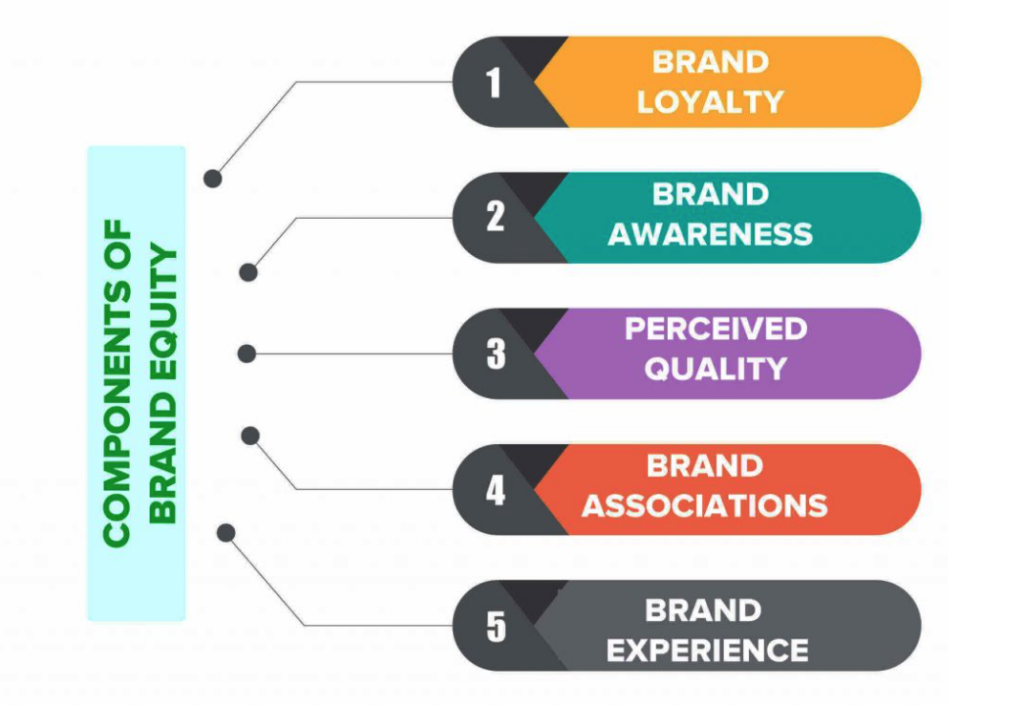 By making your company a "destination brand," you're almost guaranteed to receive a higher number of applications from qualified salespeople when posting a job for a sales position. What I also found interesting is that this transcends just appealing to active job seekers and carries over to passive candidates who aren't necessarily looking for a new job but would be willing to consider one if the right offer came along. As a matter of fact, "86% of passive candidates evaluate a brand before applying to a job." So if you're looking to bake this into your sales recruiting recipe (something I highly recommend), this is a good way to do it.
More Qualified Applicants Will Accept the Job
Research has also found that having a solid brand reputation is critical for getting elite salespeople to accept an offer. More specifically, "75% of Americans would not take a job if the company had a bad reputation." That's definitely worth noting, as it doesn't do you much good if you go through all the trouble of creating a job ad, filtering through candidates, interviewing, and so on, and ultimately putting an offer on the table, only to have a candidate decline.
But if you have a strong brand reputation right from the start, you're much more likely to seal the deal and bring elite salespeople to your team.
Recruitment Costs Can Be Slashed in Half
I'm not going to get into all the gory details of recruiting costs. But as you're probably aware, it can be quite expensive in 2022. Recent SHRM data found the average cost-per-hire is $4,683, with leadership positions being sky-high at over $28,000.

Another huge benefit of effective branding is spending significantly less on recruiting. In fact, one study found that it can reduce recruitment costs by a staggering 50%.
Why? There are two main reasons.
First, more quality candidates will come to you. "One of the most marked benefits of successfully positioning your company as a desirable place to work is that more candidates will actively seek you out and apply for positions through your career site," explains recruitment marketing automation software SmartDreamers. "In a job market in which the highest quality candidates can essentially sit down and decide which employers they're interested in, being top of mind for these applicants can be a huge boon."
Second, the candidates you get should be far more receptive than if you were a company with minimal brand equity. By having a strong brand, you should spend less time chasing candidates around, which should shorten your time-to-hire and, subsequently, lower your spending. This goes back to what I mentioned earlier about more qualified candidates accepting the job where you'll have "fewer fish get off the line" and are in a better position to convert the A+ reps you really want.
Less Turnover
Finally, it should also be mentioned that "a strong employer brand reduces turnover by 28%." When you have a firm framework in place where top-tier candidates are drawn to you, a high job offer acceptance rate, and so on, it naturally sets the stage for salespeople to hang around longer. And this creates a virtuous cycle that continues to strengthen your brand, which, in turn, helps you acquire more quality talent. In the grand scheme of things, this can create an immense competitive advantage.
Better Sales Recruiting Through Positive Branding
When most people think about branding, they see it through a consumer-based lens. And they wouldn't be wrong. Strong branding is a critical component of winning over customers. But it goes much deeper than that.
As we've learned here, effective branding also leads to better sales recruiting by:
Generating a higher volume of qualified candidates
Incentivizing more qualified candidates to accept job offers
Lowering recruitment costs
Reducing turnover
That's why branding should be a top priority if it isn't already.
Looking to accelerate your sales hiring and fill open positions faster? Learn how HireDNA can help using science-based assessments and intelligent matching to predict success. 92% of candidates climb to the top of their sales team within the first year, and turnover is lowered by 33% with HireDNA.