Here's Why 79% of Talented Salespeople Quit
While today's sales brands face numerous challenges, one of the biggest is salesperson retention — an issue that's especially pressing for smaller businesses. A recent study even found that 55% of companies cited retention as the number one challenge, officially usurping lack of capital. I'll be the first to admit that solving the retention problem […]
Read more
Published on Aug 18, 2022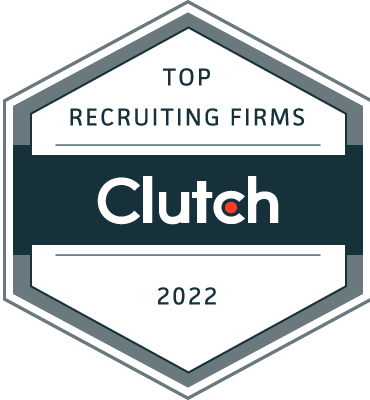 Clutch Awards HireDNA Among The Best Recruitment Agencies For 2022
HireDNA is a recruiting platform that uses intelligent matching technology to generate qualified interview-ready sales candidates for growing SaaS companies. We are thrilled to be recognized as one of Clutch's 2022 leaders in the recruitment industry. For context, Clutch is the leading ratings and reviews platform for IT, marketing, and business service providers. There are […]
Read more
Published on Mar 15, 2022
9 Ways to Use Data to Improve Sales Recruiting
Data is everywhere in the modern business world, and sales recruiting is no exception. A rapidly growing number of companies are now incorporating data into their recruiting operations to the point that it's become ubiquitous. But how exactly are these companies using this data? In this post, I'll cover nine specific ways, citing statistics from […]
Read more
Published on Mar 14, 2022
What's Your UVP? How to Articulate Why Top Talent Should Choose Your Company.
Defined by Unbounce as "a clear statement that describes the benefit of your offer and what distinguishes you from the competition," a unique value proposition (UVP) is one of the most important elements in business. Typically, we think of it in a consumer context where you use your UVP to entice leads into engaging with […]
Read more
Published on Oct 5, 2021
40% of Salespeople Say Prospecting is the Most Difficult Part of the Sales Process. Here's What to Do About It.
There's a lot involved in the sales process. HubSpot breaks it down into these seven key steps. All of these steps present a certain level of challenge. But hands down, prospecting has been chosen as creating the most difficulty for reps. In fact, "more than 40% of salespeople say this is the most challenging part […]
Read more
Published on Sep 20, 2021
Everything You Need to Know About the Sales Candidate Experience
You hear a lot about customer experience in the sales world. Mountains of data and heaps of money are constantly being thrown at improving the customer experience. And rightfully so. It's incredibly important. But another important experience that doesn't receive anywhere near the same amount of attention is the sales candidate experience. It definitely should, […]
Read more
Published on Aug 3, 2021