On average, it takes sales recruiters 41 days to fill a position. Without some type of strategy in place for streamlining things, the process can be incredibly time-consuming and clog up internal resources. Fortunately, there are several ways to automate sales recruiting that can save you a massive amount of time without sacrificing quality.
Here are some specific techniques I suggest.
Use a Sales Recruiting Platform to Rapidly Fill Your Talent Pipeline
One of the most time-consuming parts of sales recruiting is simply filling your talent pipeline with quality candidates. Between creating job descriptions, finding job boards, posting on job boards, filtering through candidates, and so on, this can quickly eat through your workday and can be especially problematic for smaller businesses that lack a formal recruiting department.
A great way to get around that is to use a technology sales recruiting platform like HireDNA.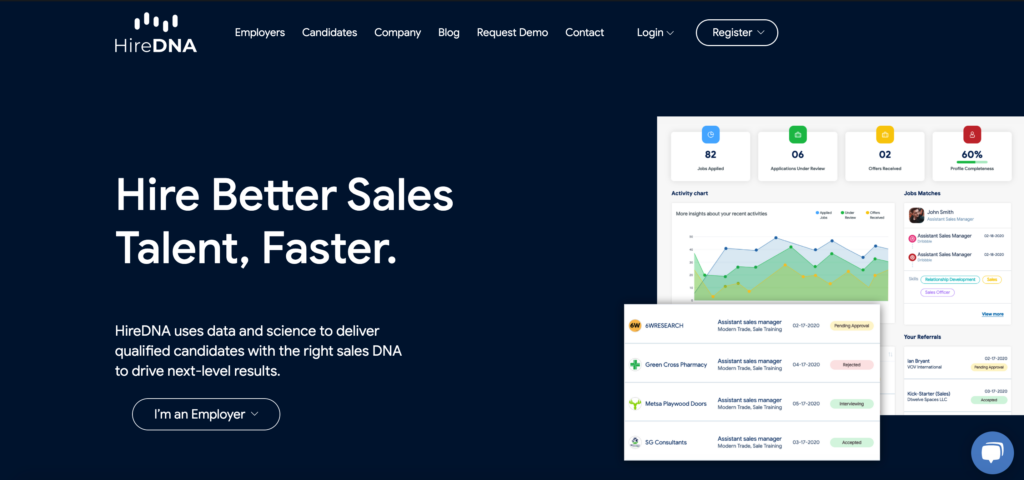 With HireDNA, you create an ideal candidate profile based on your specific hiring criteria. Then, using cutting-edge technology, it identifies both active and passive candidates who match that criteria to fill your pipeline. From there, HireDNA screens and assesses candidates to pinpoint the ones that are most likely to succeed and delivers the cream of the crop to your inbox. At that point, you simply choose who you want to interview.
Rather than meticulously moving through the recruiting process like had to be done in the past, HireDNA offers an ultra-streamlined approach that helps you find elite talent, essentially serving it up on a platter for you.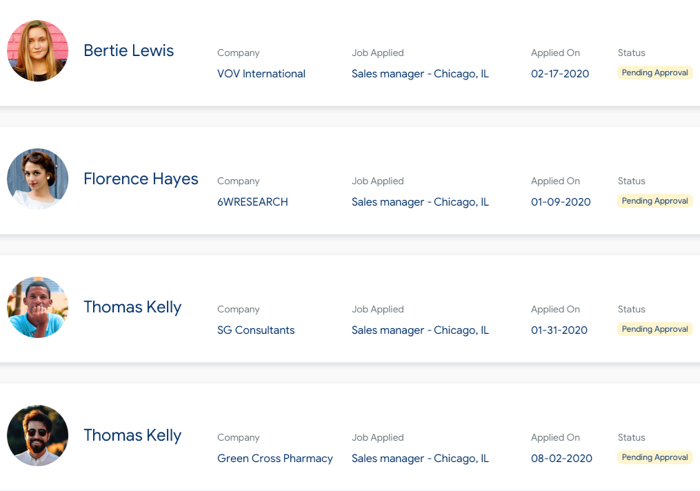 Companies that use it are able to cut their hiring time in half, with 96% of suggested candidates reaching the top of the sales force within their first year.
Send Pre-Screening Questions and Automate Candidate Ranking
Most of today's applicant tracking systems (ATS) have robust features that can help a great deal with automation. One of which is pre-screening questions where you create a handful of key questions and send them to promising candidates. After a candidate provides answers, they're automatically scored and ranked based on customized criteria. That way you can quickly take filtering one step further and trim your list of candidates back to the best of the best.
If you currently use an ATS, check to see if it offers this feature, as it can significantly reduce the time you spend looking through resumes.
Automate Candidate Reminders and Status Updates
Keeping candidates in the loop with interview reminders and status updates about where they're at in the hiring process is important for providing a positive experience. But if you're doing everything manually like sending email or text updates one by one, it's can be a huge time drainer. Not to mention it can eat up a ton of "cognitive bandwidth" having to remember who you need to reach out to and when.
Another way to automate sales recruiting is to provide candidates with reminders and status updates with software like Pipefy.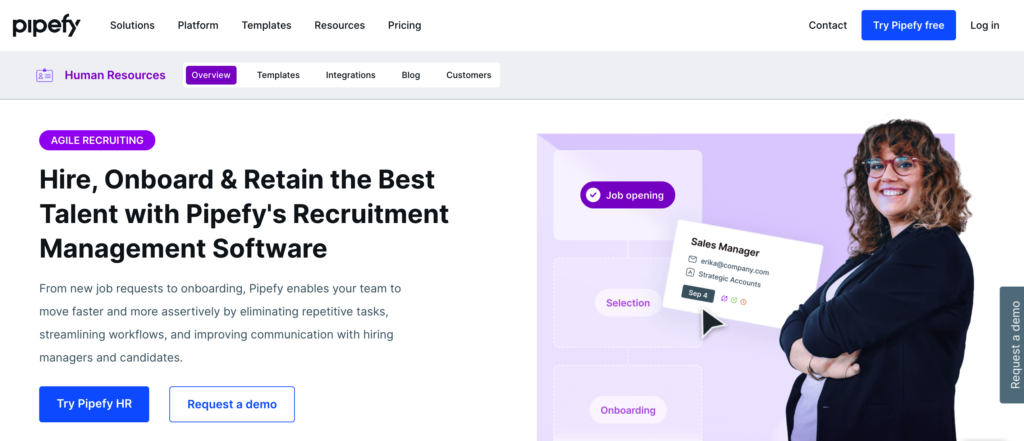 One of the core features of Pipefy is workflow automation where you can set it to automatically send status updates and follow-ups. You can, for example, use email templates for outreach based on different scenarios. Information is pre-populated so that it's customized for each candidate and the position they're applying for. And when used at scale, companies have been able to reduce their time-to-hire by up to 80%.
Use One-Way Interviewing
Interviewing candidates is obviously a critical part of the sales recruiting process. But I think we can agree that it's also one of the most time-consuming. With many interviews easily lasting 30 minutes, this can quickly eat through your day, especially if you're interviewing several candidates at a time. Besides the actual interview itself, you also have to prep, assess the results, and more.
An absolute godsend for automating this part of sales recruiting is one-way interviewing where candidates record answers to a series of questions for you to look over later on. Not only does this allow you to get the critical answers you need from candidates, it lets you move through the process much quicker, and you can batch your reviews to accelerate things even more.
There are several platforms you can use for one-way interviewing, but one of my personal favorites is Tribepad, which features:
"Unlimited multi-media questions
A searchable template library
A drag-and-drop interview builder
Heaps of configuration and branding"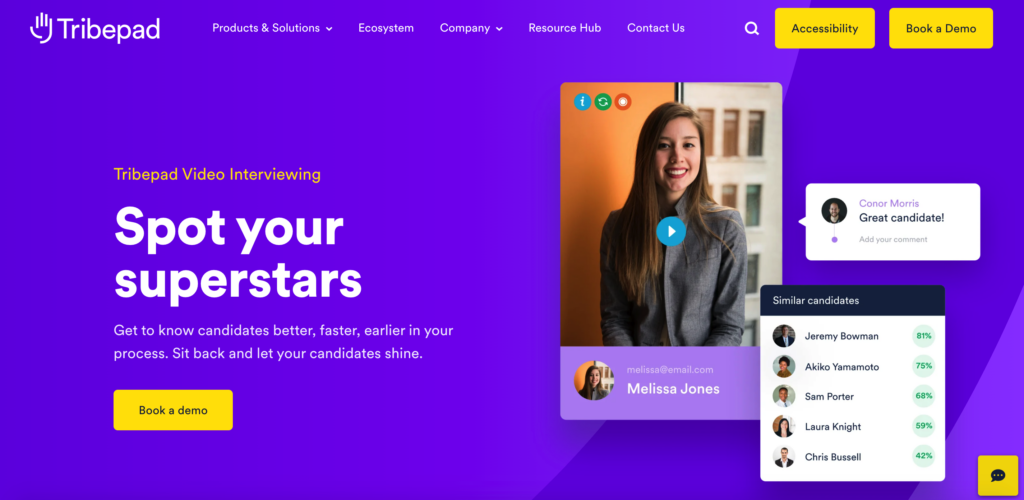 Record Your Training Program
For my final strategy, let me first say that even the best-recorded training program probably won't be able to match a one-on-one or even a group training program led by a sales manager. And while you may not be able to cover all the intricacies and nuances, a recorded training program can still be highly effective for explaining key points and getting reps up to speed.
It's just a matter of being realistic about what you can adequately cover in a series of training videos and properly executing. For example, giving new sales reps an overview of how to use your CRM software or project management solution can usually be efficiently done through recorded videos. So can going over scheduling, company culture, expectations, and other topics you would cover in a welcome packet. An added plus is that your reps have a dedicated resource they can reference at any time whenever questions arise.
As for platforms, I find Loom to be one of the best if you just need to record some basic videos.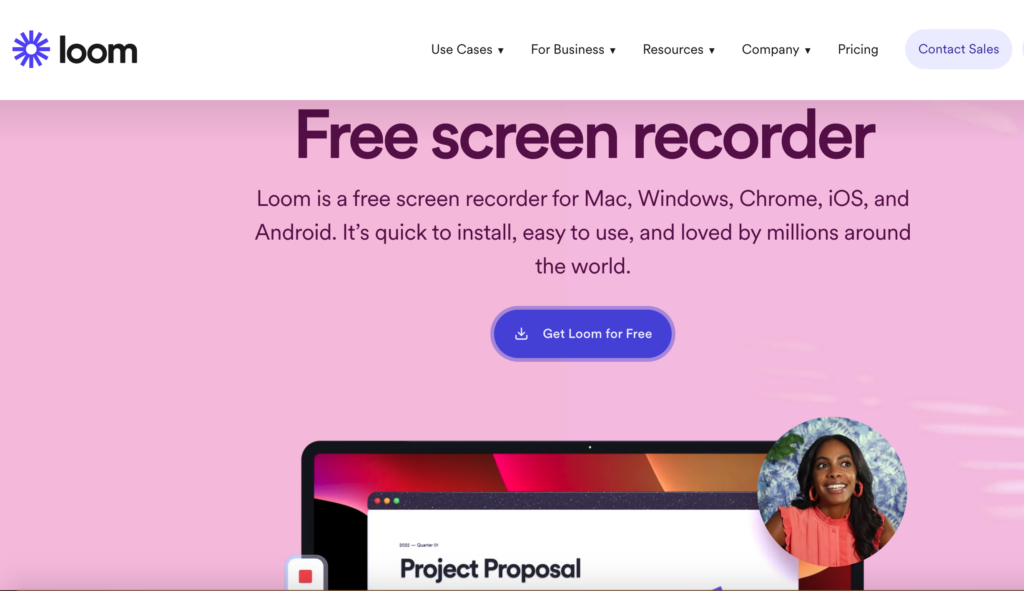 Automate Sales Recruiting While Maintaining the Utmost Quality
Recruiting a talented team of sales professionals is a necessary precursor to success. But it can also be a big time drainer without the right plan in place. Luckily, technology has been a game changer for sales recruiting, and there are numerous ways to get more done in less time without it compromising the quality of your hires. In fact, it's often the opposite where brands that intelligently use automation see better results than those that don't.
To see HireDNA in action, reach out to us today for a free demo.