When many people think of traditional sales, they often envision aggressively pushing a product and landing the deal. While making conversions is obviously important, the old-school "going for the jugular" style often does more harm than good these days, and leads are less receptive to high-pressure sales tactics than they used to be. One form of selling that's gaining in popularity and can be especially potent is value-based selling.
To quantify, "87% of high-growth sales organizations now take a value-based approach to sales." And many experts have gone so far as to call value-based selling "the sales methodology of the future."
Here's how to use value-based selling in SaaS to boost conversions and take your sales team to the next level.
Transactional Selling vs. Consultative Selling
First, let me start off by saying that value-based selling takes a consultative approach to sales where you listen and educate a lead while building a relationship with them and highlighting the value your SaaS product offers. This differs from transactional selling that's mainly focused on the features and specs of a product, "pushing" it on a lead and making a transaction.
For perspective, here's a comparison of transactional selling vs. consultative selling (the camp value-based selling falls under).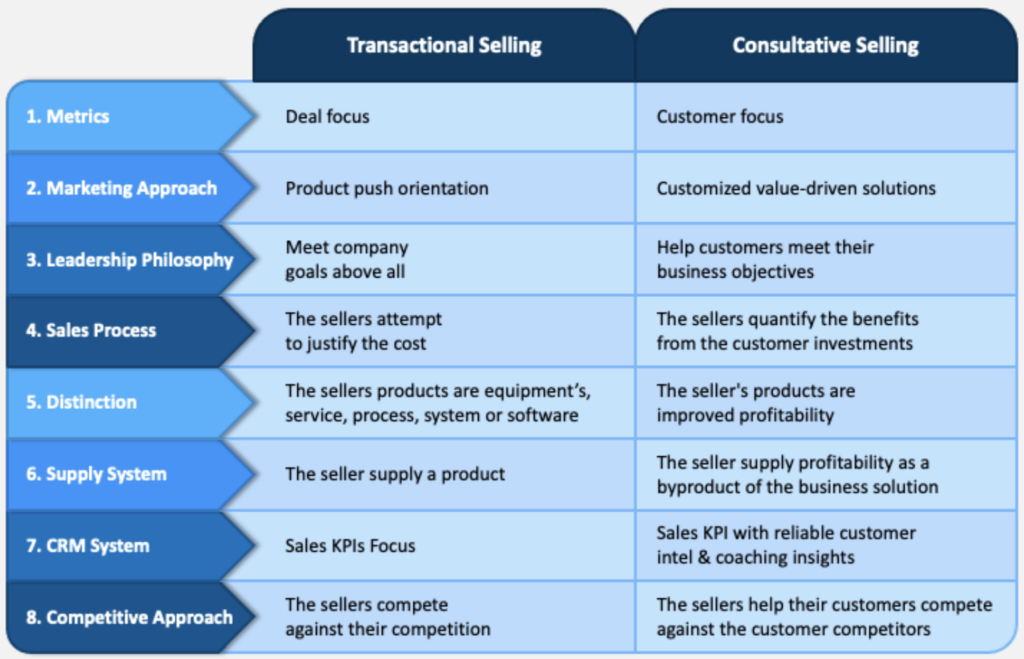 Now that we have a basic understanding of these two different styles, here are the most integral techniques for using value-based selling to win over more prospects.
Research Each Lead's Unique Needs
A critical part of succeeding with this approach is avoiding a "one-size-fits-all" mentality and treating every lead uniquely.
"When researching a prospect, aim to understand their company and industry, background, and current pain points," explains HubSpot. "By understanding these pieces of information, you'll have a solid grasp of how to serve them best."
While this, admittedly, does take time, it's an essential component of the process. To ensure you're spending your time on the right prospects, I suggest using a lead scoring tool, ideally focusing on sales qualified leads (SQLs) rather than marketing qualified leads (MQLs).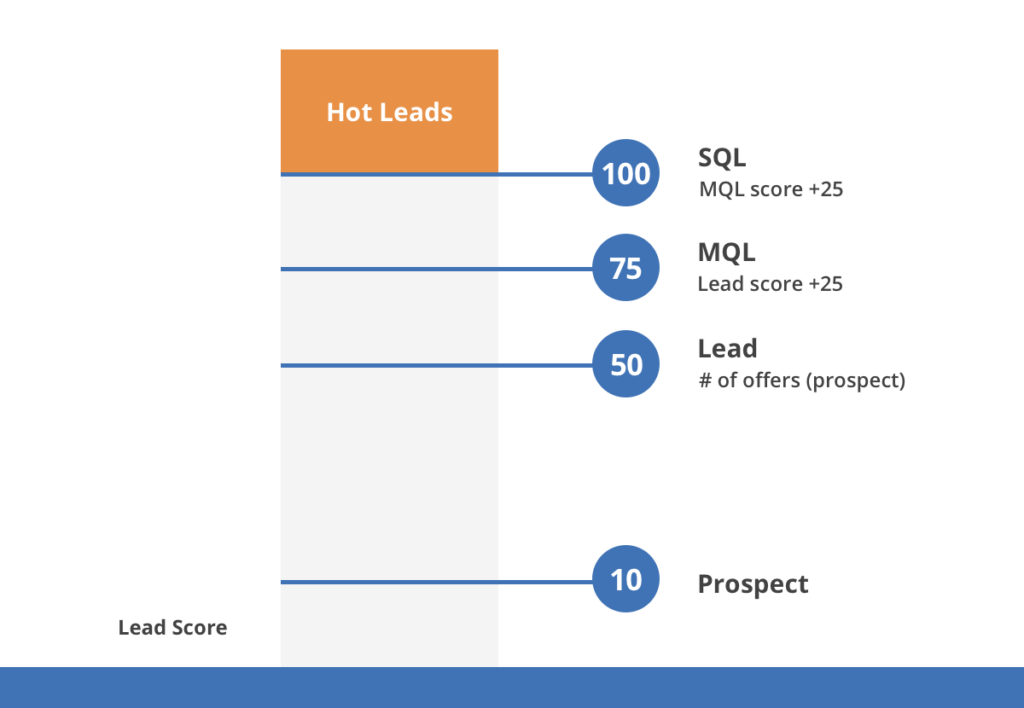 By default, this will filter through your list of prospects and ensure you're only spending time on those that are ultra-high-quality with a strong likelihood of converting. And for the MQLs that aren't yet ready, you can send them to your marketing team for nurturing.
Build Authentic Rapport
The initial stage of the process of researching a lead's unique needs will come into play here, as it will set the tone as you build rapport. As I mentioned earlier, an essential part of value-based selling is acting more as a consultant rather than a conventional salesperson. So the goal is to stay personable and "human," getting to know each lead as an individual.
One area where many salespeople go wrong is jumping into the sales discussion too early. While converting is always the goal, value-based selling takes more of a "long game" approach where you first get to know a person and build an authentic relationship so you can deliver genuine value and address their specific needs.
Clearly Demonstrate the Value of Your SaaS Product
The first two steps in the process will set you up for the most important part of the journey — where you directly articulate exactly how your SaaS product will improve a lead's situation.
For example, marketing, automation, and email platform Mailchimp offers very specific value for its customers.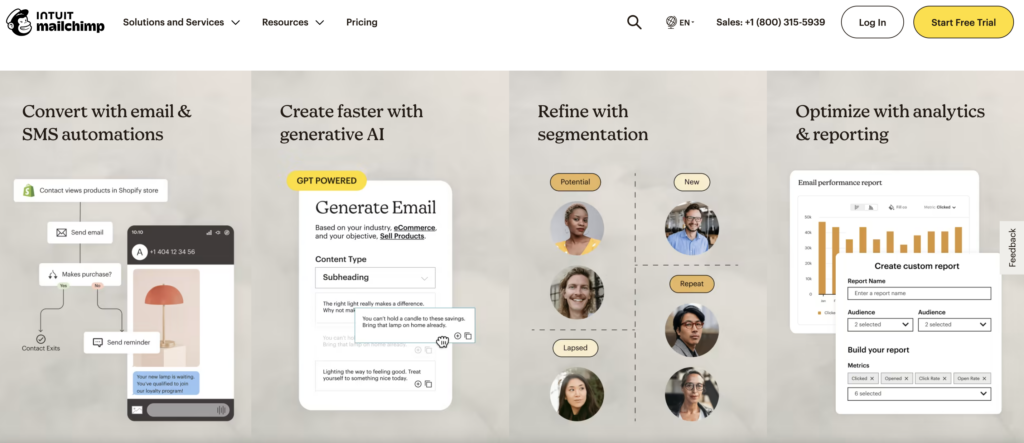 This includes:
Helping them convert more customers at scale by "driving more traffic and sales by setting up automations that trigger emails based on customer behavior"
Using automation to create "pre-built journeys that help customers cross-sell their products, recover abandoned carts, re-engage existing customers, and win new ones"
"Delivering personalized emails based on customers' buying behavior, survey responses, chat interactions, and support tickets to promote loyalty and growth
Mailchimp is an arbitrary example, but you get the idea. The key here is to convey precisely how your SaaS product can help while speaking to a lead's individual needs and pain points. If you can do that effectively, you're almost guaranteed to succeed at value-based selling.
Use Customer Success Stories
At this point, you've researched a prospect, built rapport, and articulated the specific value your SaaS product offers. Now it's time to connect the dots and bring it all home. And one of the best ways to do that is by offering customer success stories where you tell a lead about real-life examples of customers that have actually used your SaaS product and experienced genuine results.
Going back to Mailchimp as an example, they have several case studies on their website that highlight customer success stories.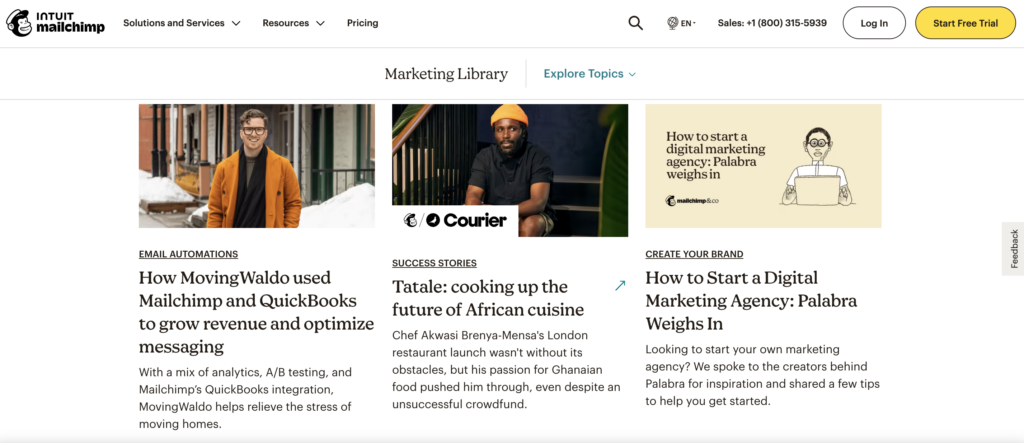 You can take a similar approach, using examples of your current or previous customers that have seen serious results and tailor them to address the unique needs and pain points of the lead at hand. By seeing the impact your SaaS product has had in a real-life situation, this can be just what you need to get a lead over the hump and commit to purchasing.
Winning at Value-Based Selling
Let's recap. Rather than taking a transactional approach, which is often the basis of conventional selling, value-based selling goes the opposite direction. It's more about thinking long-term rather than making the immediate sale and concentrates on consulting, educating, and relationship-building.
And while it's probably not feasible to use value-based selling for every single lead (MQLs don't likely make sense, for example), it can have a tremendous impact when you focus on high-quality SQLs. With most of today's high-growth organizations already using it, value-based selling is something you should seriously consider implementing into your SaaS strategy.
Looking to find A+ reps for your SaaS sales team? Learn how this sales assessment can help and why 91% of recommended candidates have positive on-the-job performance.