Bad hires, unfortunately, happen more frequently than most SaaS sales recruiters would like. According to research, 74% of recruiters say they've hired the wrong rep at some point. And with the average cost of a bad hire being at least 30% of the salesperson's first-year annual income, it can be highly detrimental. That's where SaaS sales candidate screening tools come in.
By using the right software, you can effectively filter through a candidate pool to find the cream of the crop while also saving a ton of time and money. Here are my top three picks for the absolute best SaaS sales candidate screening tools.
1. HireDNA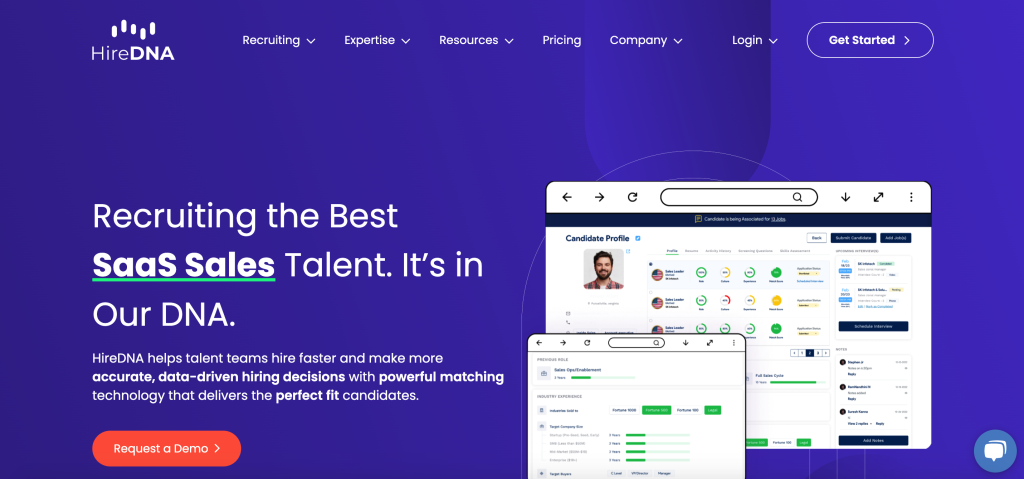 HireDNA is all about taking a scientific, data-driven approach to SaaS sales recruiting to ensure the best possible matches while avoiding common friction points. First, HireDNA evaluates your company's unique hiring needs, goals, selling requirements, selling environment, culture, and more to create a digital profile of the perfect candidate.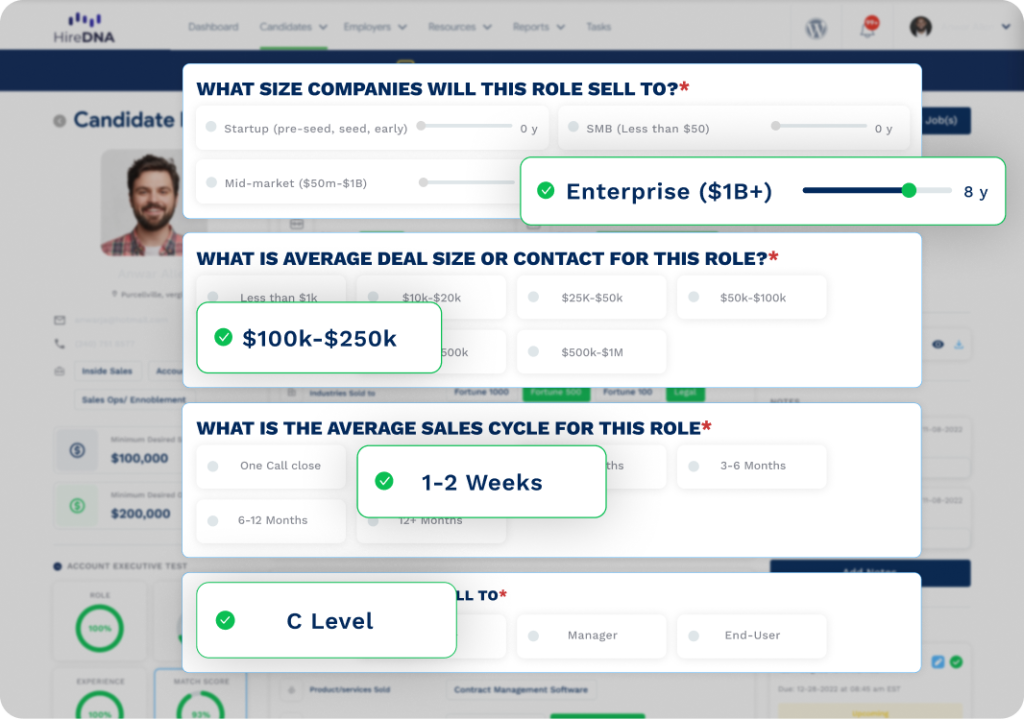 Next, it uses cutting-edge technology to tap into a massive national network of hundreds of thousands of elite SaaS sales professionals. From there, HireDNA uses in-depth screening to objectively evaluate each potential candidate's abilities based on your exact candidate profile to see how well they match. Candidates that receive a match score of 75% or higher are then qualified to ensure an ultra-high level of compatibility.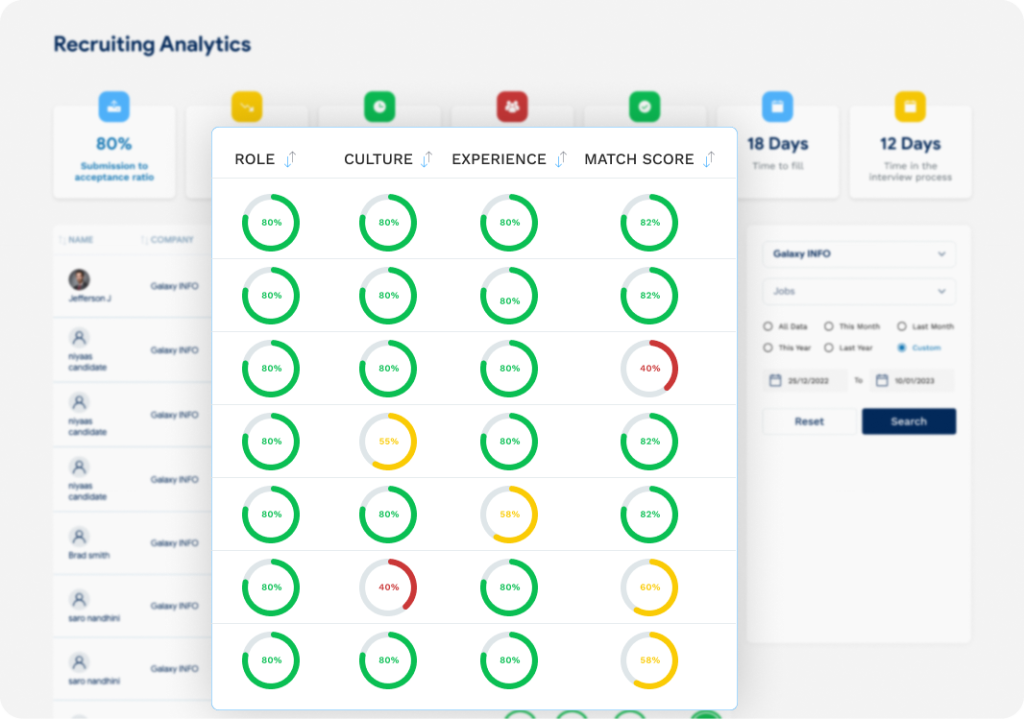 At that point, each eligible candidate is asked to complete a comprehensive skills assessment that tests 21 selling competencies to measure things like skill set, motivation, determination, and more.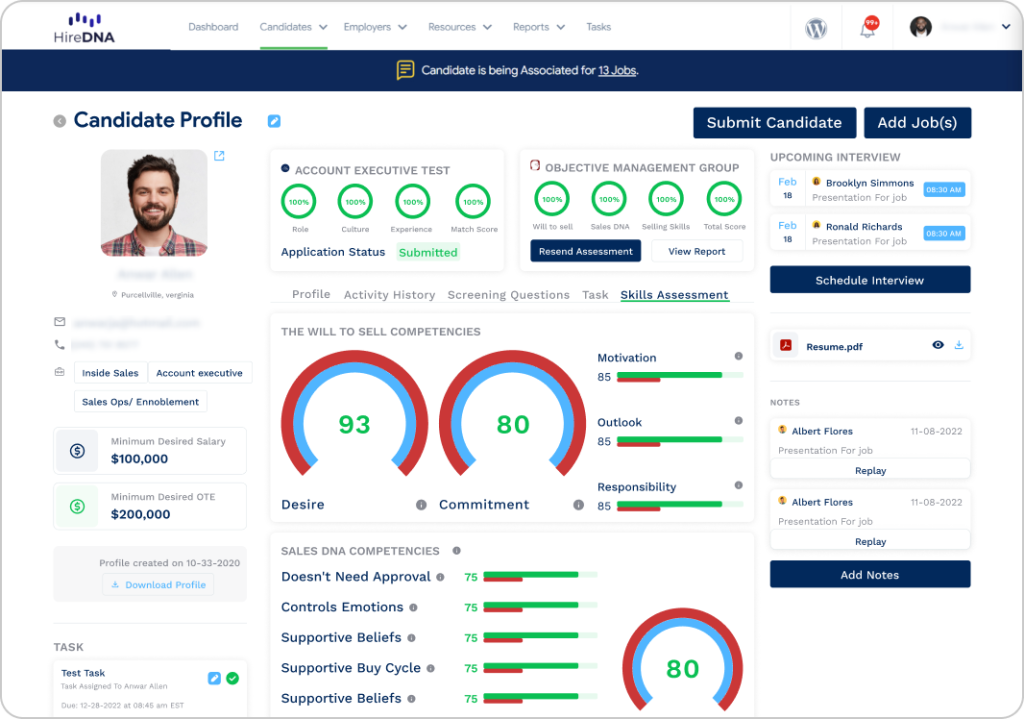 Those that make the cut will then be shortlisted so you can schedule interviews and make your final decision. The streamlined, systematic, data-driven approach HireDNA takes makes it extremely efficient for SaaS sales candidate screening and has a very high success rate, with recruiters able to eliminate 96% of wrong hires. Further, 92% of candidates that are hired reach the top of their sales force within one year.
You can learn more about HireDNA's screening process here.
2. Breezy HR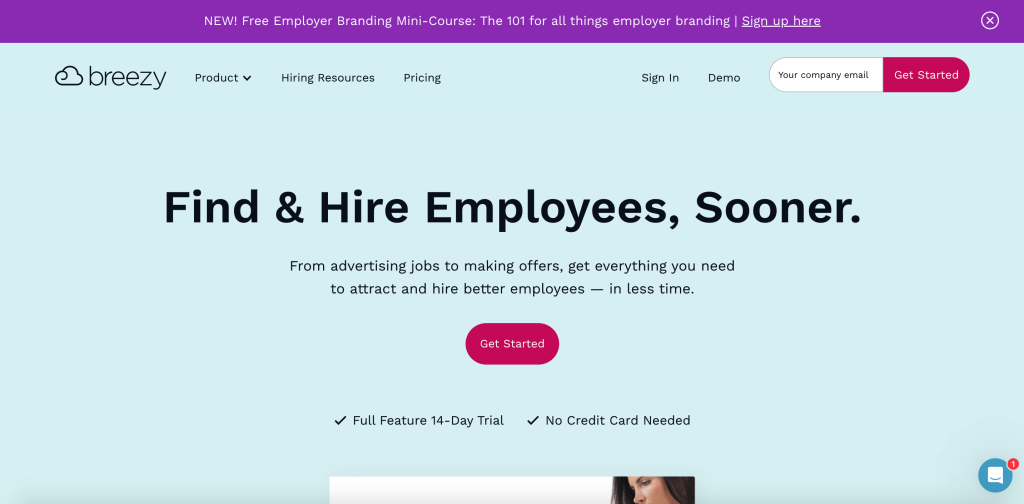 Like HireDNA, Breezy HR is an end-to-end SaaS recruiting tool that does the heavy lifting for you so you spend less time in the trenches looking for candidates and more time on shortlisting and interviewing.
It starts with advertising and attracting where you first create a professional, branded careers page to send candidates to. This can be fully customized and launched in less than a minute without any development knowledge and includes built-in analytics. Or, if you already have a careers page, you can use the Breezy HR widget to create a list of available jobs on it.
Once that's set up, the software streamlines the process of getting your SaaS sales job in front of millions of potential candidates. After creating a job ad, Breezy HR will automatically post it on over 50 of today's top job sites, such as LinkedIn, Indeed, Google, and ZipRecruiter.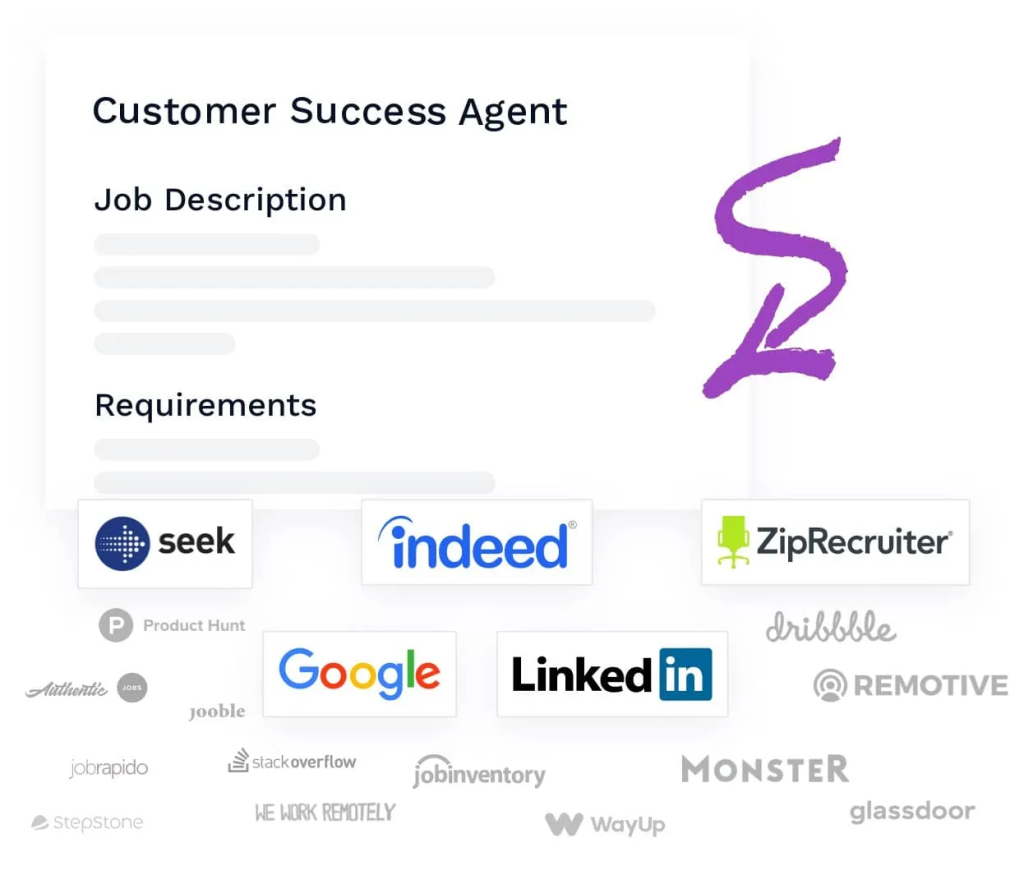 As SaaS sales candidates start pouring in, Breezy HR has several different features to help you efficiently screen and manage them. For example, the AI-powered Candidate Match Score feature lets you identify the best of the best and instantly prioritize them for quick outreach.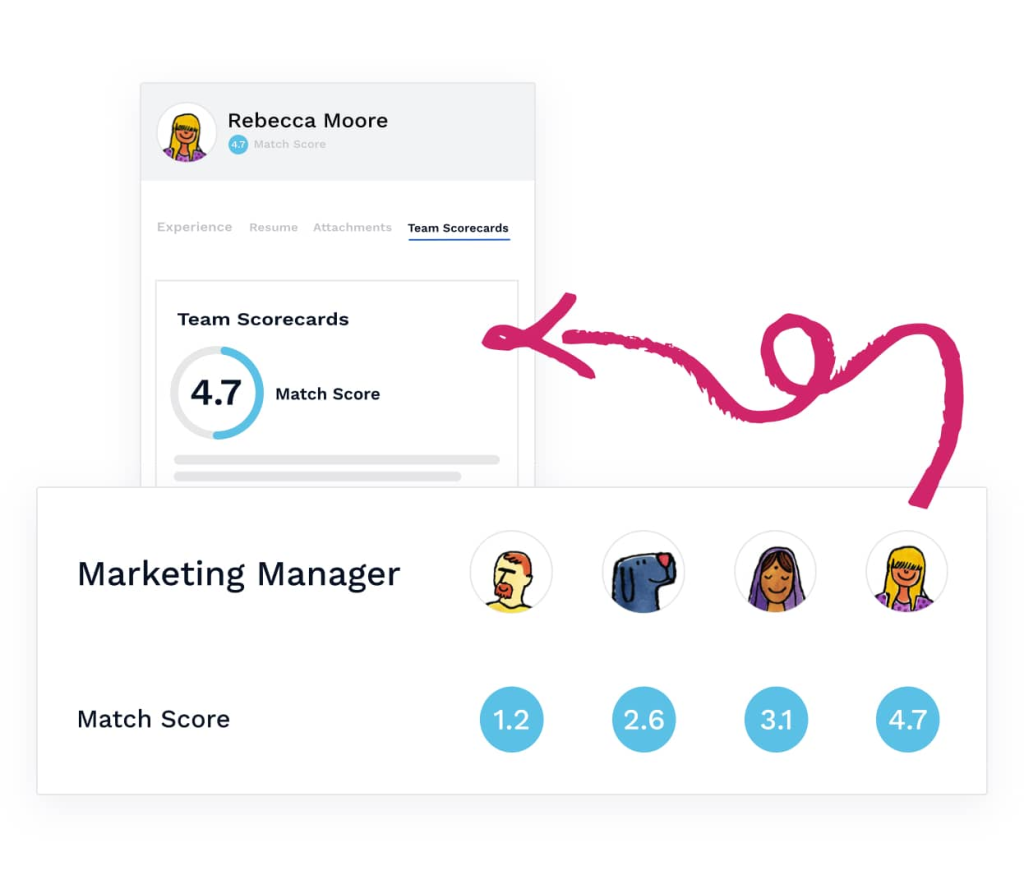 Touchless pre-screening lets you send personalized questionnaires to top candidates, and "Breezy will automatically advance (or disqualify) candidates based on their answers." Additionally, video screening lets you take it one step further by qualifying candidates with digital face-to-face recordings so you can get a better feel for their personality and style. Once you've created your shortlist, Breezy HR offers calendar integrations with Google and Outlook so you can effortlessly schedule interviews.
And with built-in analytics that measure pipeline performance, time to fill, and team productivity, you can identify inefficiencies to continually refine your SaaS sales recruiting process.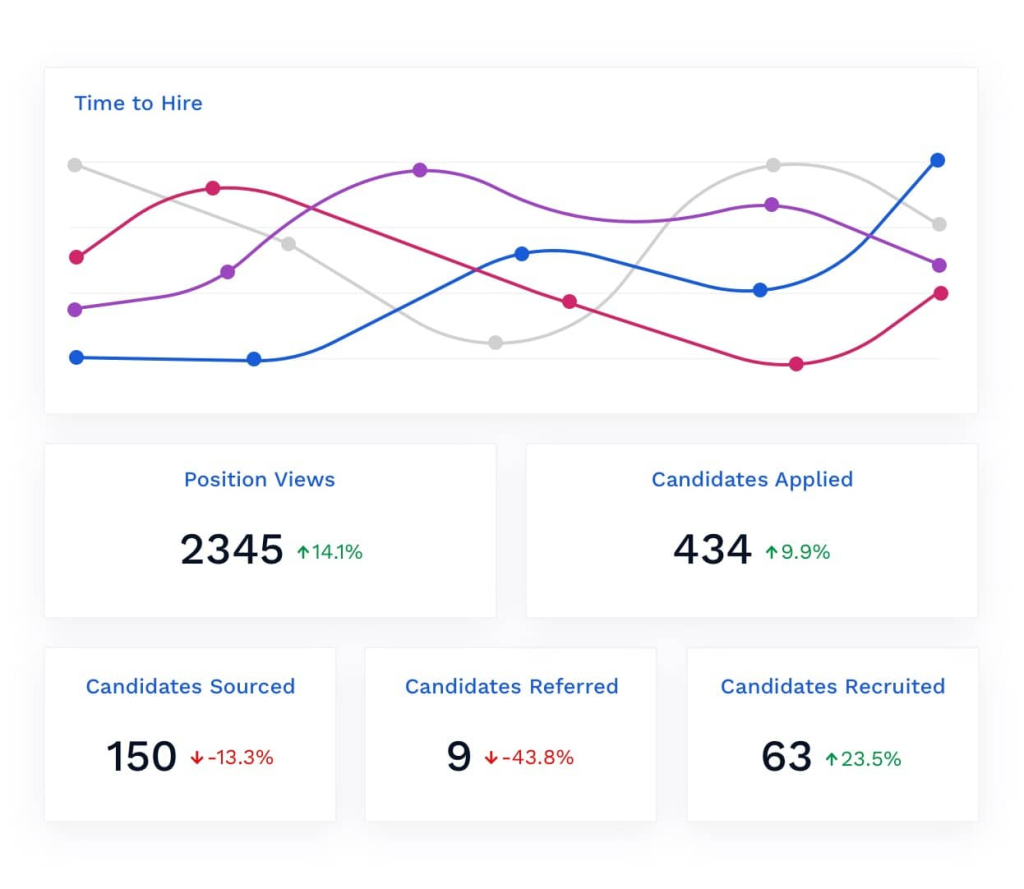 3. JazzHR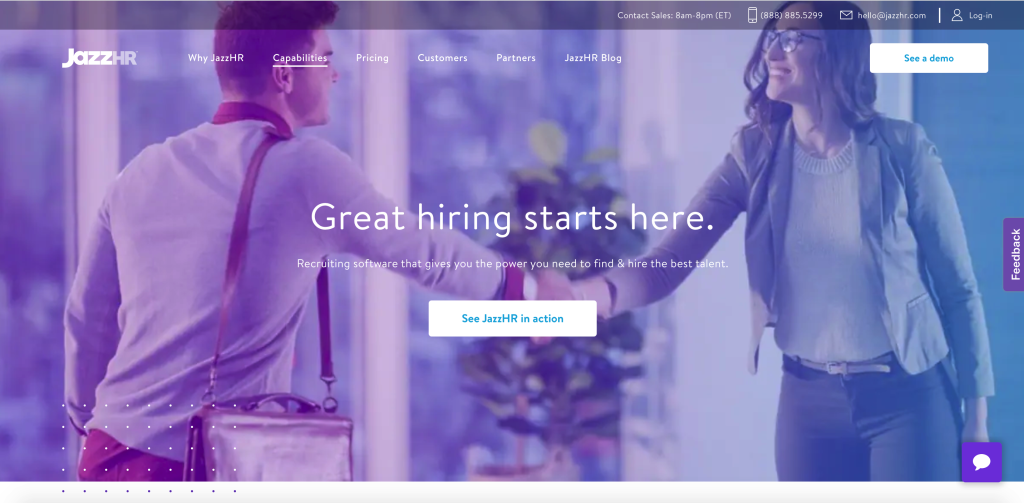 Let me start by saying that JazzHR is specifically designed for SMBs. So if you're an enterprise company, this platform won't have the type of scale that you need. But if you fall into the SMB category, read on.
JazzHR is a straightforward SaaS sales candidate screening tool that doesn't have quite the same amount of features as HireDNA and Breezy HR, but it definitely gets the job done. It offers a custom careers page with branded templates to send candidates to.
There's a streamlined candidate sourcing feature that lets you post a single job ad to numerous job boards and social networks. And there's a built-in referral feature that lets you manage a company-wide referral program to tap into additional candidate leads. This combination allows you to build a strong initial candidate pool right from the start.
From there, JazzHR has ranking features that help you choose individuals who are best fitted for the position you're hiring for and "organize your hiring pool based on your own criteria and decide who gets moved along in one centralized location." There are comprehensive assessments with score-based evaluations that let you quantitatively compare top candidates. And after you've done your round of interviews, JazzHR assists hiring managers in ranking them one by one while implementing feedback.
Once you've made your decision, there are offers and eSignature features to expedite the formalities and ensure all the necessary paperwork is completed while staying fully compliant. In turn, this makes for a better candidate experience so you can get build strong rapport right from the start.
Put it all together, and this makes JazzHR a solid option that works well for many SMBs.
Finding Elite Talent with SaaS Sales Candidate Screening
Sales recruiting technology has come a long in recent years. While recruiters of the past often had to deal with a lengthy, convoluted process and rely on gut feelings that weren't always accurate, SaaS sales candidate screening tools have been a true game-changer.
While there are numerous options available, HireDNA, Breezy HR, and JazzHR are three of the best overall and cover the full spectrum of candidate screening while also including other great features.
To learn more about why HireDNA is the industry's number one sales skills assessment tool, check out this resource.